Worrying About What Would People Think Of You?
All of us let the fear of what would people think of us rule our lives more often than we'd like to. This keeps us from being who we're really and truly meant to be, and from doing what we're really supposed to be doing in the world.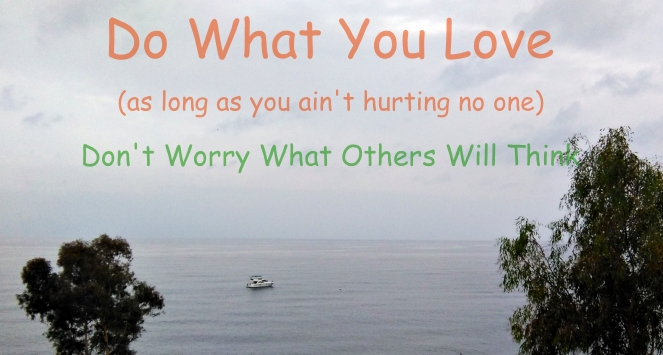 I've been going through a lot of crap lately. On the one hand things from the past that come back to haunt me. And on the other hand, a couple of jobs I didn't get.

I knew I didn't have the training required for these jobs, but I still kind of hoped I could convince them with the ole "I learn fast" and "I'm good at learning on the job" sort of spiels. But they were no go's. The interviewers didn't bite. They were jobs I didn't like.
Be Yourself No Matter What They Say
So then I realized it was high time I finally learnt to let my hair loose and just be myself. Just allow myself to be the way I really am, without worrying about what would people think of me or being afraid of their judgement.
I think I'm pretty weird. So it stands to reason that I expect other people will think I'm weird, too. And like most of us, I've always worried a great deal about what would people think of me. Hence I've spent most of my life going against my grain and trying to act NOT weird.
And I just said, to hell with that.
Do You Care What People Think Anymore?
So the other day when I left work, it was pouring with rain. Now, I'm Mintakan, and Mintakans, being from a water planet, LOVE rain. I mean, we absolutely adore it. Or at least, I do. I love to feel it on my skin. It gives me energy and vitality and life and recharges me.
But once upon a time, if I came out from work and it was raining, I would have cowered in a bus shelter and waited for the storm to pass. Just because I would have cared about what would people think of me.
I went to the bus shelter and checked the schedule, and found I had a whole half hour to wait for the next bus. I was working in a place way out in the country, and the bus only passed by about once every half hour or less.
So this time I decided to walk back to the city. It was an hour's walk, in the rain. But we've just established that I love rain. So why should I care what people think anymore? Why shouldn't I walk back to the city in the rain?
Once upon a time, the old me would have cringed at the idea that people might think I was crazy to go walking in a storm without an umbrella or coat. But now I'd decided to just be myself and do all the things that I love to do. Life's too short to worry about what would people think.
When I reached the end of my life, would I be thinking: Ah wonderful at least I stayed high and dry underneath the bus shelter and no one thought I was crazy. But I wish I'd done what I was longing to do? Or would my thoughts, rather, run along the lines of: I did what I was longing to do, even though it was scary/crazy/weird/unfashionable, and therefore I lived my life fully with no regrets?
Walk in the Rain
So of course I threw myself out into the tempest and simply did what I was longing to do. I closed my eyes and savoured the feel of the rain on my face. I raised my hands and let the rain fill my hair and clothes. After all I'd already finished work, so it wasn't like I was going to arrive at work and people were going to complain that I looked like a drowned rat or that I was trailing water all over the floor.
As I've mentioned on this page about clairaudience, I'm not very visual. That makes me, by contrast, a rather sensorial person. I'm like a child, and I spend a lot of time simply FEELING in the world. Listening, sensing and intuiting.
And there's nothing in the world that feels the same as the hard rain beating against your skin.
By the time I reached the city, I probably looked pretty pathetic. My hair was stringy and dripping, my shoes were squishy and my fingers had become numb. But I felt glorious. I felt alive, and renewed. Full of energy, as though the rain had washed all the taint of the haunting past away from me. And I wasn't worried anymore about what would people think of me.
Really, if you're ever feeling sad or bad about something, I thoroughly recommend a walk in the rain. It washes away all ails, in my experience.
Most of us are too mental in our society, I believe. We need to simply close our eyes and learn to FEEL more. To engage ALL our senses, including our sixth sense. We need to close our eyes and FEEL the rain on our skin, bury our hands in the earth and hold onto the people that we love without saying a word.
Reject Tolerations, We ALWAYS Have a Choice
I also started rejecting odd jobs that I didn't like. That is something that I have never ever ever in all my life dared to do. I was always too scared that if I rejected a bad job, I would never find anything else. But I received two offers, and I had no alternative but to choose between the two.
At that moment, I suddenly realized: we ALWAYS have a choice. We are NEVER forced to choose something that we don't like. Something that goes against our grain or that isn't good for us, or that we hate.
Ever.
If you reject a job because it's bad for you or you hate it, another one will show up. It WILL. It has to. Because you BELIEVE it will.
And whatever you believe is what will show up in your life.
If you believe another job will show up in your life, it WILL.
But if you're sceptical, well, it just won't work out. Whatever happens to you will ALWAYS follow your beliefs.
I'm talking about what you really, really, really truly believe deep deep down inside. Not what you think you SHOULD believe, or what you'd LIKE to believe. But rather what you really really really truly deep down and you know it in your bones believe.
When What YOU Believe About Yourself Becomes More Important Than What Would People Think
You don't have to do something just because you're worried about what would people think of you. You can be true to yourself. Reach the point where what YOU believe about yourself will ALWAYS be more important to you than what would people think of you.
You DON'T have to put up with an abusive boss at work. If you plan ahead and prepare to leave your job, another job WILL show up. If you believe.
You don't have to stay in an abusive relationship. It's better to be alone than to live with fear or the possibility of really getting hurt. If you leave an abusive relationship, you WILL get over it. You think you won't be able to live without your abusive snuggly-buns by your side, but you WILL. One day you will. And then you'll be glad you dared.
When You Reach the End of Your Life......
When you reach the end of your life, will you be thinking: Ah wonderful at least I stayed high and dry and remained in the shelter and stayed with what was familiar, even though it was painful, and never fulfilled my dreams. I wish I'd done what I was longing to do?
Or will your thoughts, rather, run along the lines of: I did what I was longing to do, even though it was scary/crazy/weird/unfashionable, and therefore I lived my life fully with no regrets?
Remember, life is short. Live each moment as if it were the last. Throw yourself out into the tempest and do what you're longing to do!
You'll survive.
(And if you ARE thinking of leaving an abusive relationship, I have just the right book to help you on your path, take a peek at it here.)
If you enjoyed this article, don't give a damn about what would people think of you if you signed up to Follow Me! Subscribe to this website and receive news of every new article that I publish right away in your inbox, as well as a coupla freebies and the occasional exclusive offer. You can subscribe in the box on the upper right-hand corner of this page.
---
If you liked this article you might also enjoy:
Your Life Purpose: To Be Extraordinary
Return from Worrying About What People Would Think of You to Seas Of Mintaka: Psychic Development for Spiritual Growth Home Page

If you like my site and found that it has helped you, consider leaving me a donation to help me pay for hosting so I can keep the site running. And thank you sooooo much! All my love!
---
FREE DOWNLOAD!
Did you enjoy this article? Would you like to be the first to receive all my new articles in the comfort of your own Inbox? Subscribe to my Newsletter, where I send out all my new articles FIRST to my Beloved Subscribers. And receive the option to download a FREE EXCERPT from my ebooks, "The Power of Loving Yourself" and "I Love Him, He Loves Me Not: How I Left a Codependent Relationship", as a token of my appreciation for SUBSCRIBING to the newsletter.
You can Subscribe in the box on the top right-hand corner of this page. ------->

---
If you enjoyed this article you might like to check out my Thrillers, here: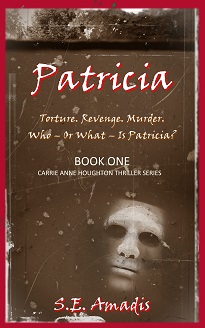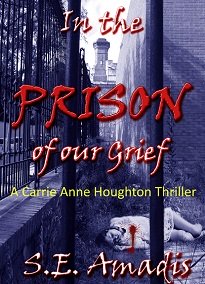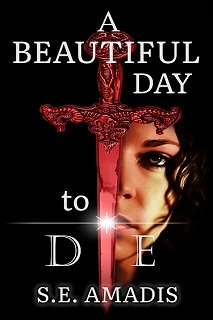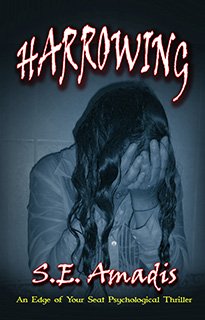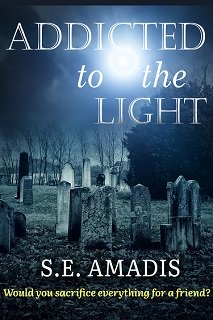 Take a look over my ebooks too, here:

---
comments powered by