New Look
I know it's been a while since I've posted anything new on this website. I've been working on endowing the site with a new look, so do take the time to check it out. (Although of course, I imagine that if this is your first time visiting the site, it's clear you won't be able to compare the new look with the old one hehe.)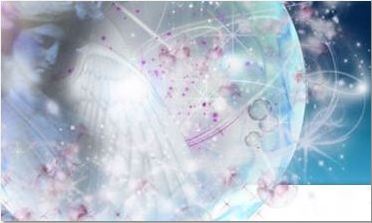 I'd prepared some lovely new articles which I was planning on putting up over the next few weeks, touching on subjects which are more in keeping with my latest ponderings, such as what it's like to go through life hearing voices and seeing spirits, shamanism, psychic abilities and mental illness and my experiences using Emotional Freedom Technique.

However, the last few weeks have been a time of great upheaval, due to becoming an orphan forever, which on the other hand is not entirely unexpected as it's a natural part of the life cycle and something that deep down we all know we will all experience at some point. But it's left me reflecting over many aspects of life.
Such as whether anything any of us does is ever really important. Because at the end of everything, you'll still just disappear. And then no one will remember you or anything that you did in your life. Within one month of you being cold in the grave, no one will even remember you existed, let alone what you ever did. People will just move on to the next great hot new fad, novelty or discovery.
As you might know, I talk with spirits (or at least, in my feverish imagination, I believe I do haha). Knowing that I have soooo many loving supporters, helpers and guides — including family members who have decided to return Home — in the Spirit World always provides me with a source of great comfort. I know that when people leave this world, they are not really gone. You only need to close your eyes to have a conversation with them.
But even so, having a conversation with a spirit really is not the same as having them sit next to you, at the table or the sofa, hearing their voices and being able to hold their hands. It's still all a very much "up there" and "in your head" kind of feeling.
For me, this website has always been a way for me to share my experiences and observations, describing what it's been like for me to go through life hearing spirits all my life, and other such experiences which I imagine not everyone can relate to (or even believe in, for that matter!).
However, it is clearly not a BUSINESS, designed to make me money since, as you can see for yourselves, I offer no products on it and only very rarely offer any services, such as Tarot readings or Akashic Record readings.
And, like all people, I need to make money so we can eat and pay the bills. And if I'm not offering products or services on this website, it means I must do something else, such as work at a job, for a living. Which leaves me with very little time to devote to side activities, one of which is running this website.
So, since I've already written the next few articles, I imagine I will still put them up over the next few weeks, so people who are interested can still read them.
However, after that, I will really reflect hard upon the future of this website — and my life haha. And whether I want to continue this website and if so, in which direction I would like to take it.
You know, I read so many spiritual development websites where people are always happy as an oyster, feeling full of light and joy and always connected to Spirit and to their intuition. They go to drumming sessions, join moonlight circles and dance on mountaintops. They make oodles and oodles of money giving psychic readings and own large homesteads, farms or gardens in the middle of pristine countryside.
But my life is very different. I work at an ordinary job and live in the middle of a built-up, highly urbanized, stressful city full of high-rises.
Other spiritually developed people with online businesses speak with angels and spirit guides, whereas most of the spirits I come into contact with (or rather, more accurately, who try to come into contact with me) are more of the nasty, lower-vibrational type. The type most of us hear when we hear voices in our heads, or see milling about in crowded public places or abandoned buildings. The type that give you a nasty, slimy feeling, and that you'd rather avoid.
Well, there you have it in a nutshell. A glimpse into my ordinary, mundane life, and the thoughts I have for the moment respecting the future of this website. What will happen in the next few weeks and months? What will I decide?
I have no idea at this moment. But watch this space, I'll be posting any new developments that come to me or any decisions that I make here.
I read a great deal about living in alignment. I assume that simply means, living in accordance with what you really want. Living your dreams today. Which has always been the most important thing for me, and is something I advocate all the time on this website.
But what happens when you don't know what it is that you want anymore? Then it's likely to be very hard to live in alignment, because — aligned with what?
So that is what I will be working on during the next few weeks and months.
And in the meantime, as always —
Remember to live your dreams today!
And on a more mundane, practical level, since I don't send out newsletters via telepathy, if you'd like to receive all new articles from this site in your own inbox, I'd like to invite you to subscribe to Follow This Site using the "Subscribe" box on the upper right-hand corner, and receive all the newsletters I send out as well as free downloads and, occasionally, exclusive information for my Beloved Subscribers only.
---
If you liked this article you might also enjoy:
Return from New Look to Seas Of Mintaka: Empowering Highly Conscious People Through Psychic Development and Spiritual Growth Home Page


If you like my site and found that it has helped you, consider leaving me a donation to help me pay for hosting so I can keep the site running. And thank you sooooo much! All my love!
---
FREE DOWNLOAD!
Did you enjoy this article? Would you like to be the first to receive all my new articles in the comfort of your own Inbox? Subscribe to my Newsletter, where I send out all my new articles FIRST to my Beloved Subscribers. And receive the option to download a FREE EXCERPT from my ebooks, "The Power of Loving Yourself" and "I Love Him, He Loves Me Not: How I Left a Codependent Relationship", as a token of my appreciation for SUBSCRIBING to the newsletter.
You can Subscribe in the box on the top right-hand corner of this page. ------->

---
If you enjoyed this article you might like to check out my Thrillers, here: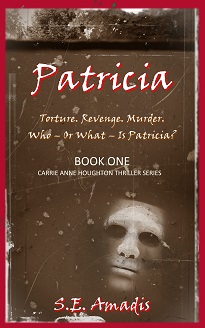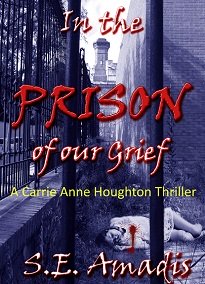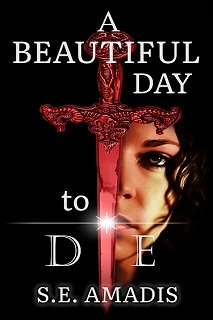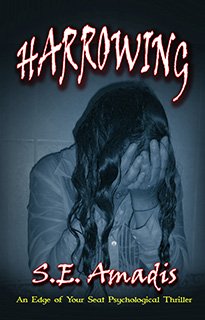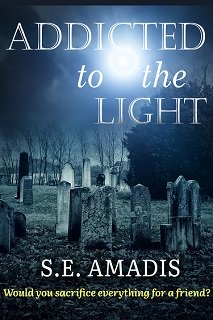 Take a look over my ebooks too, here:

---
comments powered by