My Personal Experiences with Psychic Readers
One of the best ways to get to know psychic readers is to receive lots of readings for yourself. So here is an account of some of the experiences I've had over the years with a variety of professionals in this particular field.
The Psychic Hotline Reader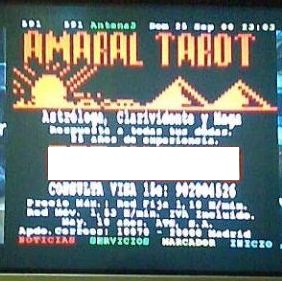 I once had an acquaintance who went to work for a Tarot hotline and he confided his insider's view about how that works to me. Now, I personally would never ever phone a psychic or Tarot hotline. And this acquaintance confirmed my suspicions to me.
First off, this person doesn't even know how to read the Tarot! He just needed a job.
His job was to keep people talking for over 20 minutes, because the money from the first 20 minutes of the call went into his boss's pockets. He learned how to use those first 20 minutes to milk desperate people for information about themselves in order to invent a plausible Tarot reading for them. Desperate people are desperate to tell you all their problems.
The Playing Cards Reader
On the other hand, I also had another acquaintance who used to read playing cards. This is similar to the Tarot, but without the Major Arcana, that is, the people figures and image cards. She was quite a good psychic reader. Not 100% accurate but quite good.
I've heard that no good, honest psychic reader is ever 100% accurate, but I wouldn't know for sure. I had a Soul Realignment reading done for me, the same type of reading that I now do myself, and I think it was almost 100% accurate. I would say there was only one little fact which I actually questioned, and it wasn't an important one.
But back to my acquaintance who reads playing cards. She was very good so in the end she had a paying phone line installed in her home and she received consultations at certain hours every day.
She didn't have a boss. All the money that people were paying the phone company went into her own pockets, so she had no need to force people to talk for 20 minutes or any minimum amount of time. She earned money even if they only talked for one minute and only said, well I don't believe in playing cards so good-bye.
As I said, she was quite a good psychic reader. I personally wouldn't have paid her for a consultation because I didn't think she was THAT good, some things she said to me didn't really seem true, and others it was impossible to verify.
However I wouldn't tell people who had a problem not to consult her. It was quite probable that she was more helpful if you actually wanted to go to her with a specific problem, because having a specific problem gives the psychic reader something concrete, some particular area of life, to concentrate on.
I, on the other hand, didn't have any particular issues or needs at the time she read for me, and I just wanted to see what she could tell me. So that is very vague, and that doesn't help the psychic to hone in on anything in particular.
The International Psychic Phone Reader
Another time, I had a reading with another psychic, one who was recommended to me by several friends. This lady has quite a respectable reputation and has given psychic advice to people around the world. However, for me, the truth is, her reading wasn't too accurate as far as her predictions about future events, in spite of other friends confirming to me that she was really spot on.
I guess it just didn't work for me! I'm still waiting to see that beautiful big house in the country with that enormous and gorgeous garden that I was supposed to be moving into!!
Well I'm still patient, she did say in a year or 2. I think that was about 2 years ago. Maybe she was off in her timing by 5 years or so and it will still happen?
However, she was very helpful to me in other parts of her reading, where she talked about me and what I'm like and why I am the way I am, and why I had the problems that I had.
That was indeed very useful information to me. She was the one, in fact, who first introduced me to the facts about empathy and psychic empaths.
The Best Psychic Reader I've Ever Known
Now I'd like to talk about the most impressive psychic reader I've ever had the privilege of meeting. I enjoyed her readings so much that I have consulted her several times. She is, in fact, the only psychic reader I have ever returned to. Again and again and again.
And I have the enormous good fortune that she works right in my neighbourhood, just down the street from me. The fact that she charges a very modest and accessible price, however, is what allowed me to even meet her at all to begin with. Not a super cheap, you-get-what-you-pay-for fee. Just one that I, and most people in my average, middle-class social circle, could actually afford.
This lovely lady reads the Tarot, a gift she developed with the help of her mother in her native Cuba. Her sessions with me helped me when I most needed help and reassurance, about taking a scary step in life, leaving an abusive marriage with small children and no job. I truly believe if it hadn't been for all her kind advice, I might still be trapped in a tormented relationship with a well-meaning man who, nonetheless, simply had no idea about the right way to treat a partner. Although he possesses (I believe) a good heart, he had simply never learned about the proper and loving ways to show love.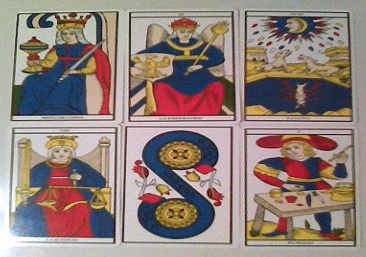 Instead, with the help of all this beautiful lady psychic reader's many Tarot readings and the reassurance that these readings provided me – that I would be all right economically, that the law would grant me custody of the children – I am now indeed free.
I started working freelance, learned how to carry out profound and effective Soul Realignment psychic readings and healing sessions. And now I can put up a website, where I can tell other people about these great resources that are available to them.
And emphasize to everyone that, just as I reiterate in this article on spiritual protection, no one EVER needs to be a victim, or remain in the role of a victim. Ever.
I must add that I believe that this excellent Cuban psychic reader was never off in any of her predictions except, once again, perhaps in one little detail that nonetheless is of no importance to me. Outside of this tiny inaccuracy, absolutely ALL of her predictions have come to pass!
Which is most fortunate. Since they were all predictions of the most positive and uplifting kind!
And if you liked these stories about true life "psychics" that I know and would like to read more, do subscribe to this site using the "Subscribe" box on the right-hand column, and keep up to date on all the latest articles and posts!
---
If you liked this article you might also enjoy:
The Coolest Psychic Readers on the Block
Return to Psychic Readers

Return to Seas Of Mintaka: Psychic Empowerment for Spiritual Growth Home Page

If you like my site and found that it has helped you, consider leaving me a donation to help me pay for hosting so I can keep the site running. And thank you sooooo much! All my love!
---
FREE DOWNLOAD!
Did you enjoy this article? Would you like to be the first to receive all my new articles in the comfort of your own Inbox? Subscribe to my Newsletter, where I send out all my new articles FIRST to my Beloved Subscribers. And receive the option to download a FREE EXCERPT from my ebooks, "The Power of Loving Yourself" and "I Love Him, He Loves Me Not: How I Left a Codependent Relationship", as a token of my appreciation for SUBSCRIBING to the newsletter.
You can Subscribe in the box on the top right-hand corner of this page. ------->

---
If you enjoyed this article you might like to check out my Thrillers, here: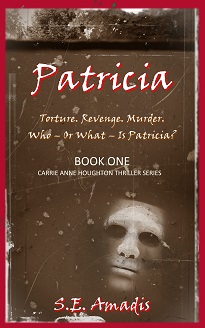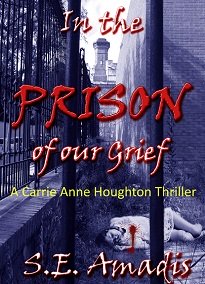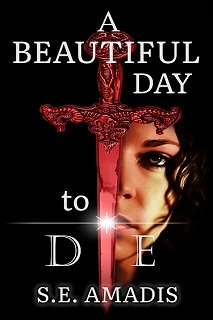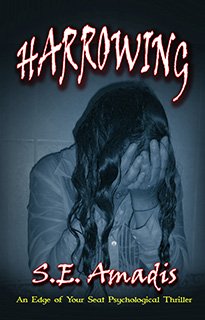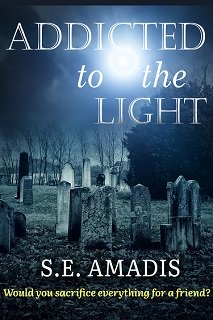 Take a look over my ebooks too, here:

---
comments powered by