About Me

When I was little, if my friends and I had had a magic mirror where we could see what we would all be doing when we grew up, I wonder if the results might have surprised some of us.
My best friend wanted to become a doctor. Well, she didn't do that, but she is still a scientist, working on computers for a large company.
Another friend who dreamt of going to Harvard and becoming a doctor too, did accomplish all that. She started working for Doctors Without Borders and travelled all over the world. I guess she most certainly surpassed all her wildest expectations.
But what would they have thought if they had observed me in the magic mirror, doing psychic readings?
I'm pretty sure they would all have been more surprised than me. For me, I'd always dreamt of doing psychic readings ever since I was a little girl, so I guess, to discover that that dream had become real......
I would probably have been as startled as all my friends – but because the dream had come true at all, and not because of the nature or the content of that dream!
However, in those days, I had no idea what anyone has to do in order to go about learning to do psychic readings. I didn't consider myself very psychic. I didn't know how to read the Tarot. I couldn't see ghosts.
So, what in the world was I to do?
I longed to acquire fun and mysterious witchy powers, so I thought, why didn't I become a witch?
I Decided to Become a Witch
A good witch, of course. No sexual or satanic connotations here, puuleeease!
But, a witch isn't something that you just simply "become" by wishing it or decreeing it. Someone is a witch because they can do something. Something special. Something witchy.
But what could poor little old me do? I couldn't see the future. I couldn't hand you a card and see what card it was by reading your mind.
And I never had the patience to practise with all those boring little Zener cards. You know, the ones that have pictures of stars and circles and lines on them, and you're supposed to look at the backs of them and guess what picture was on each face-down card.
So nope, it seemed that becoming a witch would always remain out of reach for me.
I wondered, was being a witch just something you had to be born with?
So How to Go About Acquiring Some Witchy Abilities?
Fortunately, I grew up and met a lot of interesting people, who had many things to teach me. People who taught me how to see auras, feel energy and trust my intuition.
I was able to take workshops with professionals who worked in a variety of fields such as meditation, alpha training, reiki and communication with spirit guides and with one's Higher Self.
Finally I got my big break when I discovered my teacher, Andrea Hess. She takes you by the hand and throws you into the deep end of the psychic reading pool. But you come out of it transformed into a thorough, well-trained psychic reader. Andrea is truly dedicated to helping anyone who would really like to, to develop their psychic abilities for themselves.
Of course, I had a good many psychic readings done for myself as well. Some of these readers used the Tarot, some got along great with just an ordinary deck of playing cards and a few had devised their own, unique methods.
Some Good Books
I did a lot of reading, too. Some of the experts whose books I can recommend include Sonia Choquette – to me she is like the guru of gurus in the field of psychic training, William Hewitt – he's got a really neat handbook out there, Angela Donovan – I never ever did make it through all her handy little exercises, just don't have much patience for these slow step-by-slow-step progressive methods, but her book makes for a most fascinating read, and Rose Rosetree, the world's best known expert in psychic empathy.
I also studied for a couple of years with a group of Wiccans. However they emphasized the religious aspect of their practices a great deal, and truth is organized religions of any sort, even pagan, non-traditional ones, just simply don't appeal to me.
In spite of that one of my favourite books on the subject of psychic development is the one penned by famous Wiccan Laurie Cabot. I wholeheartedly recommend that book to everyone.
This is just a partial list of some of the famous psychics whose works I became familiar with and thoroughly enjoyed.
Now, and as for my photo, well I considered taking a snapshot of myself hiding behind a tree, but in the end I made a compromise with myself and decided to use a normal photo, only just a small one.

---
If you liked this article you might also enjoy:
Psychic Empathy: Creating Firm Boundaries
Return from About Me to Seas Of Mintaka: Psychic Empowerment for Spiritual Growth

If you like my site and found that it has helped you, consider leaving me a donation to help me pay for hosting so I can keep the site running. And thank you sooooo much! All my love!
---
FREE DOWNLOAD!
Did you enjoy this article? Would you like to be the first to receive all my new articles in the comfort of your own Inbox? Subscribe to my Newsletter, where I send out all my new articles FIRST to my Beloved Subscribers. And receive the option to download a FREE EXCERPT from my ebooks, "The Power of Loving Yourself" and "I Love Him, He Loves Me Not: How I Left a Codependent Relationship", as a token of my appreciation for SUBSCRIBING to the newsletter.
You can Subscribe in the box on the top right-hand corner of this page. ------->

---
If you enjoyed this article you might like to check out my Thrillers, here: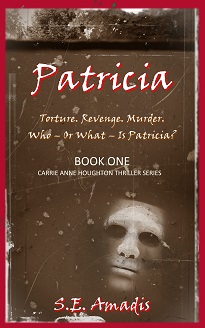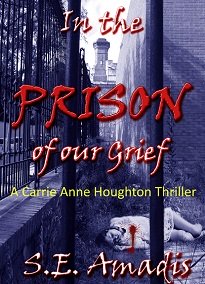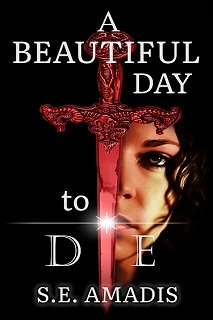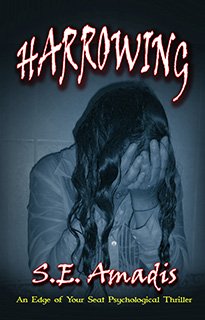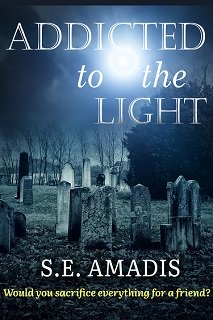 Take a look over my ebooks too, here:

---
comments powered by

Judith Hemi Sync Canarias
Outreach Facilitator at Lucid Mind Center says:
October 9, 2011

Hi Serena, I am just starting a site with site sell. I really like your site as it is slightly related to my site. And I see you live in sunny Spain - well so do I. But I am more in Africa - the Canary Islands belong to it geographically.
The Seas Of Mintaka says:
February 10, 2012
Hi Judith! Oh I'm so sorry it has taken me months to reply to you! I just discovered your comment here today. (Just shows how green I am at this business of running a website, argh!) Welcome to my site! Thank you for dropping by, I'll also hop on over to your new website now and see how it is going. Cheers!