Kind Words (aka Testimonials)
Here are some testimonials from some very kind and beloved clients......
"Thank you so much for the Akashic Reading! 
All of the information resonated with me, and there were a few awesome surprises!
It has brought me a sense of peace knowing that I've been right my whole life with what my intuition has been telling me and where it has guided me.
The reading has not only provided confirmation, but having the confirmation has now enabled me to move past the doubts, and myriad of questions about life here on Earth, and proceed head on with a clearer focus on what my spirituality means for me and this planet. Thank you very much!"
Terri M., USA
(see below in Comments section)

"I have to say I LOVED my Akashic Records reading from Serena!!! I found your reading SO fascinating... and helpful. I got a lot out of our conversation about my blockages. My whole life I've had a heavy feeling like I've done something bad... maybe I'm a bad person... although nothing in my current life warrants such a fear. When I heard what was my BIG BAD block... I was very relieved and was like... is that all?? I know it's right on... because I mirrored this same scenario with my significant other... who I broke up with!

"I don't know what exact date you did the reading... only when we 'met' on Skype, but I've felt some churning going on inside, and feel lighter and more solid at the same time. I've had some revelations about things that have bugged me forever.
"You also picked up on some unique, quirky things going on with me... that wouldn't normally be said if one was giving a 'false' reading... you know, the psychics who start talking vague things that go for everybody... so I know you were really tuning in on me."
Nancy P., Chicago
Ayurvedic Balance Chicago Illinois - Nancy Phillips Ayurveda Balance

"Después de la sesión he encontrado un curro maravilloso. No te lo vas a creer. Me va de maravilla. Puedo dedicarle el tiempo que quiera, así que sólo trabajo media jornada y tengo toda la tarde para mi niño y la casa. Me siento feliz y realizada. Está muy bien pagado.

"Cuando me lo propusiste [hacer una sesión de sanación a través de los Registros Akáshicos] no tenía ni idea de lo que era eso, y al decir sanación piensas en algo físico principalmente. Lo único que tenía peor es la circulación de las piernas. Lo paso fatal en verano. Pues no quería creerlo, y creo que no te dije nada pero noté una mejoría impresionante. Aún estoy sorprendida. Después de hacerme la sanación he notado una mejoría espectacular. No me he vuelto a poner las medias de compresión ni a tomar nada. Puedo estar rato sentada y no me duelen (te aseguro que es muy raro). Me sorprendo cada día. ¡¡MUCHAS MUCHAS GRACIAS!! No te dije nada porque no me lo terminaba de creer... pero lo crea o no, la mejoría ha sido espectacular."
Translation:

After the session I found a marvellous job. You won't believe it. It's amazing. I can devote as much or as little time as I want to it, so I only work half days and I get to spend the whole afternoon with my son at home. I feel so happy and fulfilled. And it's very well paid too.
When you suggested it to me [an Akashic Records reading and healing session] I had no idea what that was. When someone speaks of healing, you think mostly of something physical. The only physical problem I had was the blood circulation in my legs. It gives me a hard time especially in the summer. Well, I couldn't believe it and I didn't tell you anything but I noticed a spectacular improvement in my condition. I'm still so amazed. After the session with you I noticed such a spectacular improvement. I haven't needed to use compression socks anymore nor take any more medicine. I can sit still for a long time and they don't hurt anymore (and I can assure you, that used to be a very rare thing for me). I'm still so surprised every single day. MANY, MANY THANKS!! I didn't tell you anything before because I just couldn't believe it myself. But even though I find it hard to believe, the improvement has been just spectacular.
Emma V.T., Malaga (Spain)

Hi Serena. Thanks heaps for that [the Property Clearing session]. And how interesting!!! I particularly found the last part very interesting indeed. You see, the man who [used to live there used to do a lot of shady business], so a lot of negativity has been aimed at the house because of him. I didn't tell you about that because I was curious about what you would find.
Jeanette N., New Zealand

I'm incredibly happy with the [Tarot] reading, thank you so much!
It really answered my question, and as I'm now able to understand better, I feel I am able to let go of Louis* and this situation. I already feel that a big weight has been lifted from my shoulders :-) It was so hard for me to let go, and I now understand that better too, in the light of those past life connections.
I'm really happy I found you online, and will definitely think of you if I'm struggling with an issue in the future, and tell my friends about you too.
Catherine V.*, Namibia
(*names changed to protect privacy)
---
If you liked this article you might also enjoy:
Return from Testimonials to Seas Of Mintaka: Psychic Empowerment for Spiritual Growth Home Page

If you like my site and found that it has helped you, consider leaving me a donation to help me pay for hosting so I can keep the site running. And thank you sooooo much! All my love!
---
FREE DOWNLOAD!
Did you enjoy this article? Would you like to be the first to receive all my new articles in the comfort of your own Inbox? Subscribe to my Newsletter, where I send out all my new articles FIRST to my Beloved Subscribers. And receive the option to download a FREE EXCERPT from my ebooks, "The Power of Loving Yourself" and "I Love Him, He Loves Me Not: How I Left a Codependent Relationship", as a token of my appreciation for SUBSCRIBING to the newsletter.
You can Subscribe in the box on the top right-hand corner of this page. ------->

---
If you enjoyed this article you might like to check out my Thrillers, here: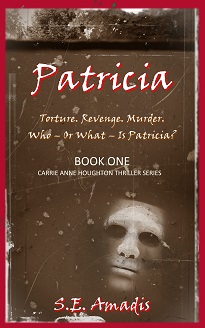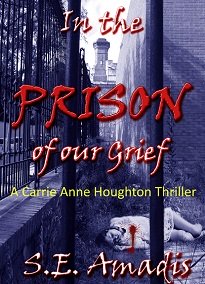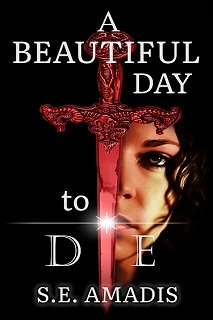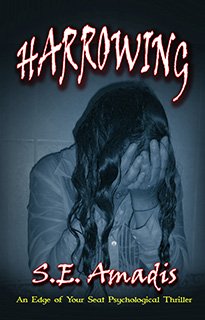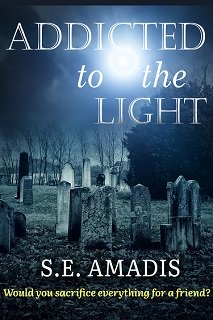 Take a look over my ebooks too, here:

---
comments powered by