My Own Personal Take on Psychic Readers
All right I guess I just decided to ramble on a bit about psychic readers and some of my pet peeves related to them and their readings, and some miscellaneous and sundry, unclassifiable facts about them. Or rather, my own personal opinions about these facts.
First pet peeve: people expecting psychics to make predictions about their futures for them in a reading.
We Create Our Future
I am very firmly of the conviction that WE create our own future. Therefore, to me, personally, it just seems to have absolutely no meaning to ask someone to predict our future for us.
In the past, I did ask psychic readers to predict the future for me, or at least to reveal some possible outcomes and the probabilities of so-and-so events occurring. In those days I hadn't really come to the realization yet that we all create our own futures, and that we are creating our futures every second of our existence, with every action, thought and choice that we make.
I also had pitifully little confidence then that I actually possessed, or could possibly have, the capacity to create the future that I wanted.
So I needed the reassurance of some psychic readers. And fortunately I did receive the help that I needed from a certain super cool psychic reader.
However, today I would probably not feel the urge to consult a psychic on matters pertaining to the future but rather, I would prefer to be the one to design, carry out and create the future that I wanted for myself.
Predictions Impose Limitations Upon Your Future Choices
So, back to people who ask psychics to predict the future for them. Well, I personally wouldn't want anyone telling me what I could or couldn't accomplish in the future.
If the psychic tells you something like, say, next month you're going to win the lottery ticket and become a millionaire, then what do you think you're going to do? Do you really believe you will run out immediately and quit your job?
And what if it turns out that the psychic reader just happened to be wrong on that particular point? Even if they were 100% right about all the rest of the reading.
Or worse, that this person is not even psychic at all, but merely a fraudulent scammer with about as much psychic ability as the buttonhole in your jacket?
Or say your chosen intuitive says to you, you won't be capable of succeeding in A or B. Then does that mean you will just give up right then and there?
No, I don't want anyone telling me what they think I can or cannot do. I like to determine that for myself thank you very much.
Hence, obviously, for this very reason, I never make predictions when I do a reading myself be it as a palmistry reader or in a Soul Realignment session, or any other sort of reading.
The Spiritual Psychic Reading
For me, offering psychic readings is more of a spiritual thing now, the opportunity to contribute my two cents' worth in helping people become better people and bringing more harmony, flow and happiness into their lives.
In the spiritual psychic reading that I carry out now, I prefer to use the opportunity that the reading provides me to arm the client with information about himself. His own talents, the character traits that he naturally possesses which make certain feats easier to accomplish, while others might cost him a great deal of effort.
The goals which he had chosen to work towards in this lifetime. His purpose and path.
And then I direct the client to be in contact with his own inner being, to tune in to his own inner voice, so that it may advise him on the best actions to take in any given situation or at any given moment in his life.
My next pet peeve about psychic readers and readings: the limitations inherent in psychic palm readings.
The Limitations Inherent in the Psychic Palm Reading
As I explain in my article about palmistry, everything that you have and are, everything that is in your life, your character, your abilities, your natural qualities and weaknesses, are all written in criss-crossings across your palms. Thus, when I look at your hand, I can see your problems.
That might sound like a wonderful boon. Ah, you might think, that's great! She can tell me what to watch out for in life.
Well, yes, I suppose I could do that. But one of the main reasons why I became very, very dissatisfied with palmistry readings is precisely because I could see the problems that the client was afflicted with.
I could see problems, but not solutions!
And what is the point in seeing problems when there are no solutions in sight? That is nothing more than an exercise in pure frustration!
You would like to help the person, but you can't!

That is one of the main reasons why I went a-seeking for a more complete and comprehensive form of doing psychic readings.
Something that would teach me not only to identify problems, but to resolve them too. Something that would endow me with the knowledge that I needed so that I could not only tell clients about their problems, but also help them to SOLVE those problems.
And that is what I found in the modality called Soul Realignment, which is taught by the psychic reader and teacher Andrea Hess, another one of my favourite intuitive readers. Soul Realignment readings and healing sessions, which I will write about in a future article, are the only form of psychic reading work which I practise professionally at this moment. Although of course I will still read palms for friends if they ask.
Common Psychic Scams
And this point, I suppose, also addresses my third pet peeve or issue that I have always had with other psychic readers: how very much I hate it when a reader tells me that, oh how distressing, I've got this or that major headache to worry about but sorry, they can't help me out there, they can't provide me with a solution!
So if they can't help me, what in the world did I consult them for anyways? If I went to them, it was probably because I needed help. Right?
But instead, I walk away from the session with this psychic reader feeling worse than ever before. Oh how terrible, so now I've got this whole new bevy of problems that I was blissfully unaware of before, but I can't solve them!
Of course, an even nastier scenario is the one described here in this post about common psychic scams, where the most unprofessional psychic reader not only scares the daylights out of you with this dire, life-threatening predicament that you supposedly have, but in addition, he demands that you PAY him X amount of money in order to rid you of this problem!

The most resorted-to trump is that of "the curse"! You've been cursed, so now you must pay X amount of dollars to rid yourself of that malediction.
In a future article I will write about curses in detail. But suffice it to say, for the moment, that curses are very rare and highly unlikely.
The Ethical Thing to Do
And even in the statistically exceptional case that you actually do happen to suffer from said affliction, the ethical psychic reader would simply remove the curse for you as a part of the reading, at no extra cost to you.
Once again, like I said, what is the point of some so-called psychic reader telling you that you have a problem and freaking you out big time, if afterwards they can't do anything about it for you?
Well that, basically, is my own personal take on psychic readers and readings, and my favourite pet peeves on the subject.
Of course, as a girlie girl, I may be subject to changing my mind all about this topic in the future. So feel free tosubscribe to this site using the "Subscribe" box on the right-hand column and drop by frequently to check up on my latest mind-shifts and turnabouts in opinion. As well as, of course, other juicy topics and tidbits. New material being added constantly so...... come on over!
---
If you liked this article you might also enjoy:
The Coolest Psychic Readers on the Block
My Personal Experiences With Psychic Readers
Different Kinds of Psychic Reading Methods
Return to Psychic Readers

Return to Seas Of Mintaka: Psychic Empowerment for Spiritual Growth Home Page

If you like my site and found that it has helped you, consider leaving me a donation to help me pay for hosting so I can keep the site running. And thank you sooooo much! All my love!
---
FREE DOWNLOAD!
Did you enjoy this article? Would you like to be the first to receive all my new articles in the comfort of your own Inbox? Subscribe to my Newsletter, where I send out all my new articles FIRST to my Beloved Subscribers. And receive the option to download a FREE EXCERPT from my ebooks, "The Power of Loving Yourself" and "I Love Him, He Loves Me Not: How I Left a Codependent Relationship", as a token of my appreciation for SUBSCRIBING to the newsletter.
You can Subscribe in the box on the top right-hand corner of this page. ------->

---
If you enjoyed this article you might like to check out my Thrillers, here: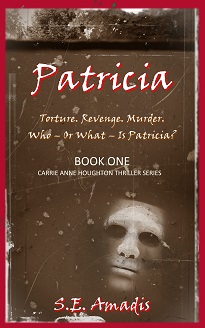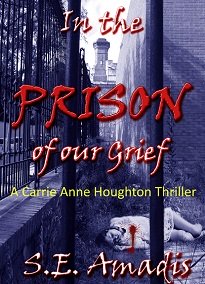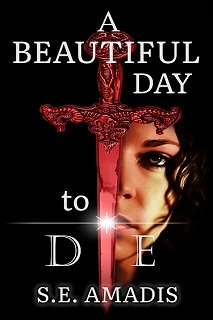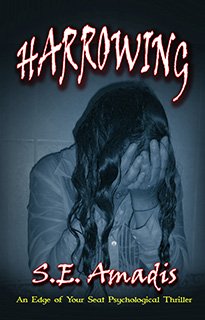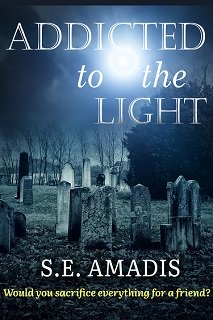 Take a look over my ebooks too, here:

---
comments powered by