Time Management and Dream Fulfilment
The other day I was chatting with a good friend, Mary Knebel (an excellent coach that I wholeheartedly recommend to anyone who is thinking about receiving some coaching) about keeping to a schedule and proper management of your time and resources.
We were discussing why time management is so important when it comes to achieving goals and manifesting what we want in life.

Now, getting along well with time isn't exactly my forte. But my friend had a lot of helpful advice on how you can use it to accomplish your dreams and goals.

Here, on the other hand, is what I have to say about this topic:
I think that refining your time management skills is important because managing, distributing and properly planning out your time allows you to have more time to do more things.
And just why, you might wonder, is it so important to be able to do more things?
Time Management to Do More Things in Life
Well, I'm sure everyone has their opinions about why it is so important to be able to do more things. I personally think that it is important, because if you learn time management you will have more time available, and if you have more time available to you I believe you will be able to fulfil more dreams.
Just think of that Supertramp song:
When you look through the years and see what you could have been
Oh what you might have been, if you had had more time
Of course, you might consider that doing other things is more important than fulfilling your dreams but...... won't you admit it? I'm SURE that you must harbour a few unfulfilled dreams in there, somewhere. I mean, EVERYONE does.
Everyone dreams of doing some things that they have never done before, and learning proper time management will help bring you closer to these accomplishments. Perhaps you would like to star in a play, or go parachuting. Maybe you would like to dine at a 5-star restaurant for once in your life.
Whatever your dream, I'm sure it is worth achieving – and you are probably thinking that you would be able to do it too...... if only you had more time!
Time for Fulfilling Your Dreams
So you can see the importance of time management in fulfilling your goals and accomplishing your dreams.

People sometimes wonder if, as I explain here in this article on life in the afterlife, if it's so true that living a life on earth is so exhausting and extenuating, and leaves us so depleted of our forces (hardly surprising considering how much we all suffer down here!), why do we bother coming back for more?

Well, as time goes by, I'm coming more and more to realize that the only REAL treasures there are here on earth worth garnering are not money, possessions or material gains. The only thing that is really worth achieving in life is our ACCOMPLISHMENTS.

The things that we do that make us feel proud of ourselves.

The acts that we do that help us become better people, or contribute to making this world a little brighter and happier. Things that help other people, touch them and make their lives better.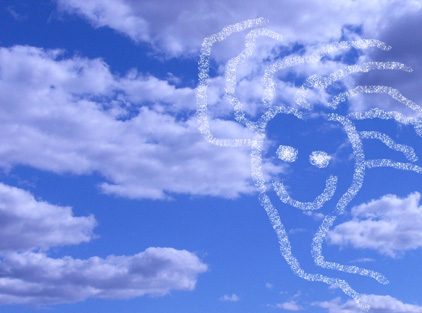 Why Accomplishing Things is Like Running a Marathon

It's like running a marathon. Now, I would never run a marathon. I get enough exercise zooming like a roadrunner every morning for half an hour to get the kids to their school on the other side of town, without a car! (Just one example of the annoying and exasperating consequences of bad time management! If only I were capable of getting up earlier........)

But my friend loves to run marathons. She recently finished one. Of course she ended up exhausted, worn out, weak and feeble – but she loved it!

You might wonder why she loved it? Do you love getting all tired and depleted? I know I wondered about it.

But the fact of the matter is, the sensation of accomplishment that you feel after completing a marathon is like no other feeling in the world. It beats any high that you can get from drugs, alcohol or hanging upside-down from the roof for a while.

(And why hanging upside-down from the roof, you might be asking. Well, no reason, really, just mainly I suppose because supposedly with all that blood rushing to your brain I suppose you might expect to experience some sort of high......)
Why Shopping Isn't an Accomplishment

When you come right down to it, what do you REALLY feel when you go out shopping and buy that pair of super lustrous shiny leather shoes with stilettos? Maybe for a moment you will feel satiated. You might get a burst of excitement.

But eventually, that feeling wears away, leaving you with a hollow emptiness deep inside. You think that nothing will ever take that void away, nothing will ever fill it up again – except going out and spending money on yet another pair of super lustrous shiny leather shoes with stilettos, this time in navy.

Well, nuh-uh! That won't really fill you up. It won't make you burst at the seams with pride, make you feel worthy and useful.
The Best Highs Come From Your Accomplishments

The only thing that will quench you, like a tall, long drink at the fountain of youth, is actually DOING something good. Something that makes use of your talents. Something that helps you to become better, smarter, kinder, more compassionate.

Something that creates beauty and joy in this world.

And the only way you can do that, in this busy, stressed-out, modern, urban society, with its seven (am.) to seven (pm.) jobs, traffic jams, commuter trains and getting dinner onto the table for your famished family, is if you are able to find some way to organize and manage your time so that you will, indeed, have time for your dreams.

Time to work on your dreams. Your accomplishments. Your heart's true vocations.
It's Never Too Late to Fulfil Your Dreams

It doesn't matter whether you are 15, 25, 45 or 75, it is never too late to fulfil your dreams and do that which you have fantasized with experiencing all your life. There is a reason why your desires and aspirations are there. They are a part of what you came down into your gruelling life on this gruelling earth to accomplish.

So go out and accomplish them. Make the time in your life for them.
If you would like some help in this area, and you are open to the idea of receiving some coaching, you can read more about my friend Mary Knebel here at her site: spiritfulentrepreneur.com. I was always a bit sceptical of the idea, I had always thought, oh but what can a coach teach me that I couldn't learn for myself just from life's experiences?
But really, receiving some help and advice from a coach can make an enormous difference in your life. Because, well, no one knows everything, so of course one person alone (you) won't know everything. She (or any good coach, for that matter) can help you with issues like time management and taking the right steps to fulfil your dreams. And anyways, as they say, two heads are better than one!

And if I've helped to motivate you to succeeding in fulfilling a dream, whether it be a little dream like going to Disneyland or the dream of a lifetime, please let me know about it. I'd love to tell the whole world about your accomplishment (or celebrate it privately with you alone, if you prefer), so please feel free to leave me a comment here.

And in the meantime, I'd like to invite you to subscribe to this site using the "Subscribe" box on the right-hand column. Or you can bookmark this site, and it will save you loads of time trying to look for it later on.

---
If you liked this article you might also enjoy:
The Story of The Seas Of Mintaka
Return from Time Management and Dream Fulfilment to Seas Of Mintaka: Psychic Empowerment for Spiritual Growth Home Page

If you like my site and found that it has helped you, consider leaving me a donation to help me pay for hosting so I can keep the site running. And thank you sooooo much! All my love!
---
FREE DOWNLOAD!
Did you enjoy this article? Would you like to be the first to receive all my new articles in the comfort of your own Inbox? Subscribe to my Newsletter, where I send out all my new articles FIRST to my Beloved Subscribers. And receive the option to download a FREE EXCERPT from my ebooks, "The Power of Loving Yourself" and "I Love Him, He Loves Me Not: How I Left a Codependent Relationship", as a token of my appreciation for SUBSCRIBING to the newsletter.
You can Subscribe in the box on the top right-hand corner of this page. ------->

---
If you enjoyed this article you might like to check out my Thrillers, here: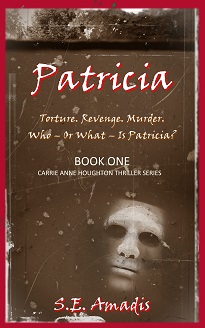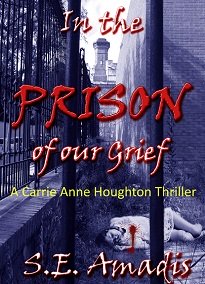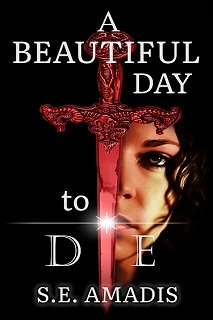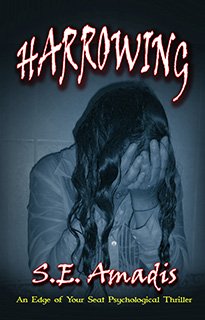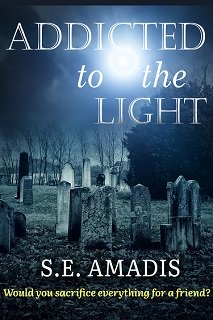 Take a look over my ebooks too, here:

---
comments powered by