Thrillers
Are you into creepy, scary, suspenseful novels? Do you love to scare yourself to death in the middle of the night by reading about things that go bump in the night (or preferably, by reading about psychopaths that go bump in the night—in your house)?
If so, then you, my friend, are in luck. I just happen to have written a few thrillers, and you can read all about them here below:
---
Patricia
(Book One of the Carrie Anne Houghton Thriller Series)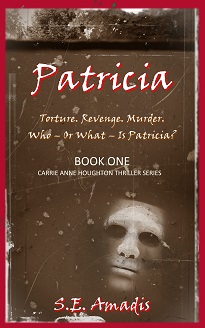 A chilling Gothic revenge thriller that takes place within the claustrophobic confines of a remote and isolated boarding school.
There's something dangerous and menacing about Patricia. Patricia rules the school. No one dares to disobey her, and those who make the mistake of getting onto the wrong side of her must pay a terrible price......
---
In the Prison of our Grief
(Book Two of the Carrie Anne Houghton Thriller Series)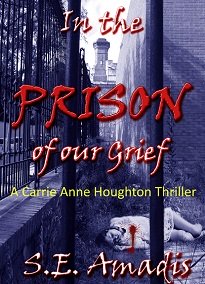 A harsh prison in England.
The grisly, tragic murder of three babies.
The murderess is on the loose — and has targeted Carrie Anne......
Read more......
---
A Beautiful Day to Die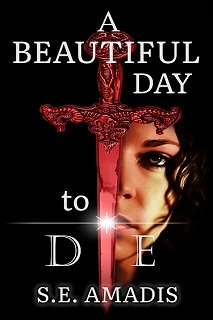 A series of brutal murders has hit New York City.
The killer is targeting teenaged girls.
And Carrie Anne is next on his list......
Two years ago Carrie Anne Houghton took justice into her own hands and kidnapped and brutally tortured the violent bullies who had tried to kill her, including their ringleader, Patricia. Now Patricia's family is back for revenge. And they won't stop until Carrie Anne has paid for every single drop of spilled blood......
Read more......
---
Harrowing
(Book One of the Annasuya Thrillers)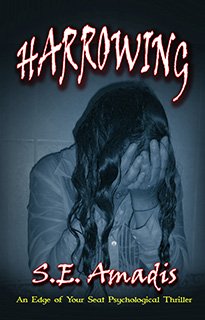 When Annasuya Rose is raped by her boss, she thinks it's the most terrible thing that could possibly happen to her.
She has no idea that her nightmare is only just beginning......
Read more......
---
Addicted to the Light
(Book Two of the Annasuya Thrillers)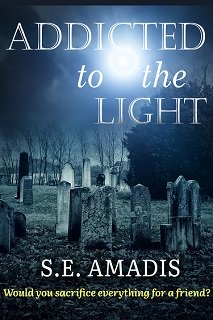 Annasuya and Lindsay have been inseparable since high school. They love each other dearly. Their steadfast friendship could overcome anything. There isn't a single thing they wouldn't do for each other.
One day, Lindsay disappears, lured into the depths of a mind-sucking, Machiavellian cult.
But this pacific, back-to-the-land eco-community isn't everything it appears to be......
Read more......
---
Tanker Bill: A Man in Search of Redemption
(Novella)

His dream had always been to drive a big tank. To travel the world in a tank with his mates, living it up and having a wild time, protected by the armoured, highly reinforced walls of his baby. He thought he had it made when he joined the army.
But the army would prove to be a disappointment, and it would be in the lawless, devastated fields of an impoverished country on the verge of war where Bill, now enlisted as a mercenary fighter, would come into his own and live the adventure of his life......
Read more......
Return from Thrillers to Seas Of Mintaka Home Page
If you like my site and found that it has helped you, consider leaving me a donation to help me pay for hosting so I can keep the site running. And thank you sooooo much! All my love!
---
FREE DOWNLOAD!
Download a FREE EXCERPT from my ebooks, "The Power of Loving Yourself" and "I Love Him, He Loves Me Not: How I Left a Codependent Relationship", just by SUBSCRIBING to the newsletter. 
You can subscribe in the box on the top right-hand corner of this page. ------->
---
If you enjoyed this article you might like to check out my Thrillers, here: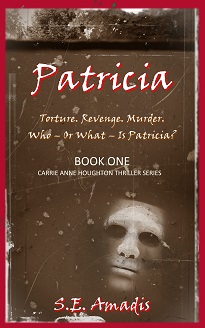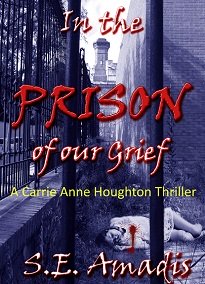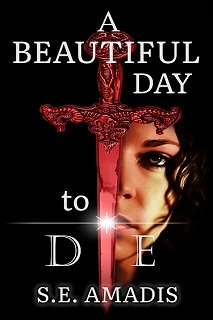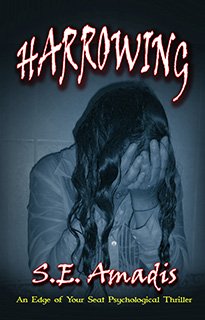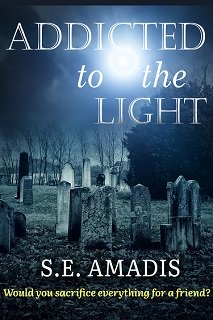 Take a look over my ebooks too, here:

---
comments powered by