Self-healing Tips for a Broken Heart
Guest post by Shawna Allard
Today I feel sooo excited and deeply honoured to be able to bring you a guest post by renowned, award-winning American psychic Shawna Allard.
Shawna Allard is a relationship psychic in San Diego, California. Medium intuitive, psychic, energy healer, life coach, and author, she is dedicating her life to helping others by being a channel for sharing Divine Wisdom. Author of the bestselling book Knowing.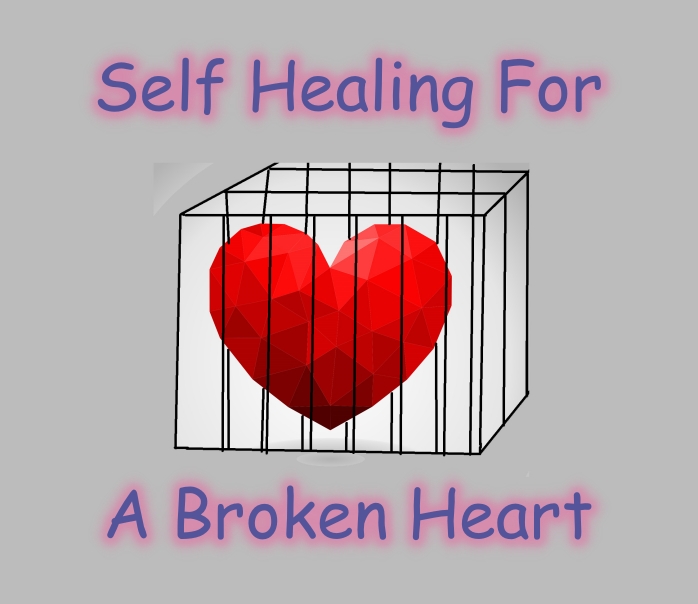 Going through a break-up and healing a broken heart is not easy, and depending on how sensitive you are, it can significantly affect your happiness and self-esteem levels.
But, as negative and unfair a situation like a break-up may seem at first, I advise you to try to see beyond the negative emotions you might experience. Think about why this is happening and how can you grow from this experience.
Through the ages, I've learned from my work as a relationship psychic and my personal experiences that there is no such thing as an adverse event.
Happenings that we perceive negatively, even a painful parting of ways or a broken heart, are actually the universe's way of pushing us back in the right direction when we've lost our way. They offer us the greatest opportunity to grow and evolve past our current state.
When we're going through tough times, we have a choice. We either dwell in our unhappiness and succumb to our broken heart, and let that break us down, which will do us no good, or we can choose to be strong, see the good, and push ourselves towards evolution.
Even if it may be hard at times, you shouldn't worry; if your intentions are pure and your heart is in the right place, the Holy Spirit will always be there to guide you in the right direction; you just have to have faith.
After a break-up, you might be inclined to try and soothe your broken heart by seeking solutions from the outside instead of turning your attention inwards.
While it is perfectly fine to talk about it with your closest people as it helps you release any pent-up feelings and makes you feel supported by your loved ones, you should not rely just on your girlfriends' or your family's advice.
I recommend you to look inside yourself for guidance and trust your intuition when it comes to making decisions, as your intuition comes from your higher self which is in closest relation to divinity.
To be able to access the true power of your intuition, you should try to still your mind and move past troubling emotions.
Here are a few spiritual practices that can help you do that:
Attribution: Shahariar Lenin at Pixabay
In my opinion, meditating is one of the simplest and most effective methods to keeping your mind clear of thoughts and your emotions in balance.
It may be hard at first to stop the train of thought, especially if you are new to meditation, so you needn't be worried. Just do your best and persevere, and you will see improvement with time.
At first, it is good if you just manage not to get attached to any thoughts. Just let them come and go naturally without expanding on any of them. Try to feel the space between thoughts and expand your mind, little by little.
For best results, you should strive to meditate every day. Try meditating when you wake up and before going to bed and notice how that makes you feel.
Whenever you feel down, sad, or anxious, or even if you just find yourself getting dragged down by your broken heart, try to do even a short meditation session to return to a more balanced state.
You don't necessarily need to meditate in a lotus prayer position surrounded by scented candles and stuff like that; you can do it anytime and any place you can find a quiet spot and sit in a nice comfortable position that can be sitting on the floor, on a chair or even lying down.
A great help in achieving balance through meditation is nature. Nature has her way of bringing us back to our higher selves and strengthening our bond with Divinity, so if you have the possibility, seek to meditate outside, in a peaceful natural environment.
Tree bathing or nature bathing, as I like to call it, is another powerful, simple practice that can do wonders for your state of being.
Looking at it from a spiritual perspective, it's easy to see why that is: nature is like our mother, it provides everything we need and cares for us. Without it, even with all of our current technologies, we wouldn't be able to survive.
So nature is life; she is Spirit materialized in this physical world, and she carries powerful healing and balancing energies. And like a mother, nature soothes a broken heart.
Modern science also backs this up as numerous studies show that being in nature and walking barefoot on the ground does have multiple health benefits, such as:
Decreases fear and anxiety

Improves sleep

Increases energy levels

Increases mind focus

Strengthens the immune system

Helps fight depression

Decreases inflammation in the body

Improves heart health

Lowers high blood pressure
After going through a break-up you may not feel like leaving your home.

It's easy to dwell in your sadness, brooding over your broken heart, but in time it will only worsen your emotional state. Try to find the strength to get up, put on some comfortable clothes and go out for a walk in your nearest park, or forest, any place where nature is present.
If you're not feeling like going alone, ask a loved one to come with you. Nature bathing can also positively affect your relationships so you can feel better while also strengthening your relationship with the person accompanying you.
Yoga and other physical practices
Attribution: Gerd Altmann at Pixabay
Your body, mind, and spirit are all closely interconnected, which means that an imbalance in one of them will show in all the others.
For example, sitting for too long and not exercising can cause energy blockages in your body, creating various pains and aches in the body and influencing your mood and energy levels.
Another great example is emotional eating; when you have an emotional imbalance, and it affects your body by you eating too much and not properly caring for your body.
Physical practices such as yoga, tai chi, qigong, and others, are all excellent means of balancing your energy through the movement of your body while also stilling your mind in the process.
You can do this in the comfort of your home, as there are many online resources suitable for all levels. But, if you are a beginner, I would advise you to go to at least a few yoga classes as it is easier to learn the basics in person from a certified yoga instructor. In addition, going to yoga classes can help you get out of the house and meet new people with similar interests.
Self-healing Practices

Self-healing practices may come naturally to you after re-connecting with your higher self and getting in tune with your intuition. But don't worry if they don't, that doesn't mean that something is wrong, everyone is different, you may just be needing some inspiration to get you started; so below, I'm going to share with you some easy and effective self-healing practices:
Write down positive things about yourself and create personalized affirmations to repeat throughout the day. Some examples may be: "I am loving and kind", "I am compassionate and a good listener", etc. This is to help you feel better about yourself and remind yourself you are loveworthy and have a lot to offer to the right person.

Take your time. In today's world, everyone is focused on finding a partner and the general idea most people have is that being single is something unwanted. Try not to fall for this; there is nothing wrong with taking your time to heal your broken heart and re-discover yourself before looking for another relationship.

Enjoy being alone. Taking control of your happiness means not depending on anyone else to feel good. You can enjoy your favorite activity by yourself and maybe even have a better time. This is also an excellent opportunity to strengthen your relationship with yourself.

Forgive. Forgiveness is healing; you do not forgive a person for them; you do it for yourself, to let go of all negative feelings that come with holding grudges, and set yourself free.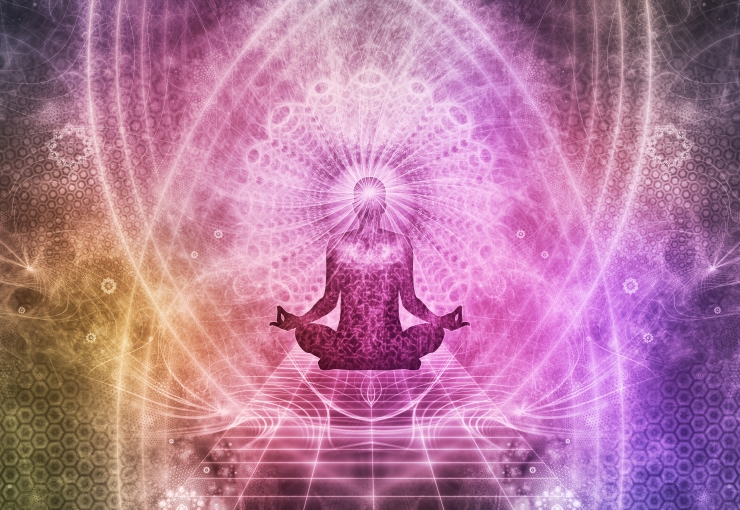 Attribution: Okan Caliskan at Pixabay
To conclude, I want to emphasize that no matter how bad you may be feeling right after a break-up, no matter how down and low nursing a broken heart may make you feel, things will only get better from there on, so try to be strong, keep an open heart, and trust that the Holy Spirit will guide you in the right direction.
---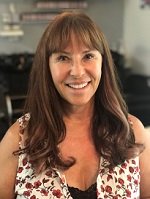 About the author: Shawna Allard is a relationship psychic in San Diego, California. Medium intuitive, psychic, energy healer, life coach, and author, she is dedicating her life to helping others by being a channel for sharing Divine Wisdom. Author of the bestselling book Knowing.
---
If you liked this article you might also enjoy:
Stop Fearing Your Psychic Abilities
FAQ's: I Hear Celestial Choirs
Return from Self-Healing For a Broken Heart to Seas Of Mintaka: Psychic Empowerment for Spiritual Growth Home Page

If you like my site and found that it has helped you, consider leaving me a donation to help me pay for hosting so I can keep the site running. And thank you sooooo much! All my love!
---
FREE DOWNLOAD!
Did you enjoy this article? Would you like to be the first to receive all my new articles in the comfort of your own Inbox? Subscribe to my Newsletter, where I send out all my new articles FIRST to my Beloved Subscribers. And receive the option to download a FREE EXCERPT from my ebooks, "The Power of Loving Yourself" and "I Love Him, He Loves Me Not: How I Left a Codependent Relationship", as a token of my appreciation for SUBSCRIBING to the newsletter.
You can Subscribe in the box on the top right-hand corner of this page. ------->

---
If you enjoyed this article you might like to check out my Thrillers, here: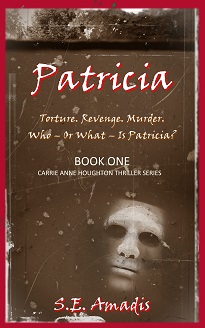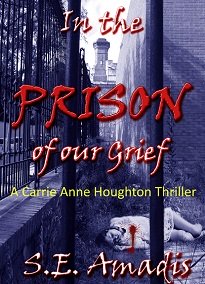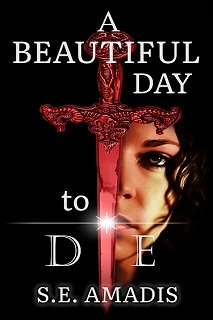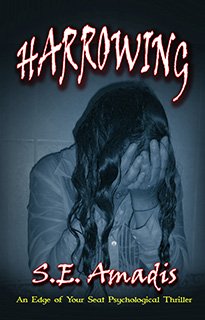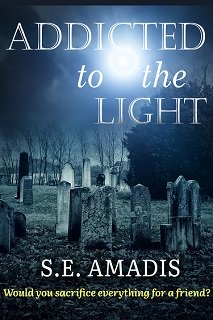 Take a look over my ebooks too, here:

---
comments powered by