My Experience With a Psychic Medium
Sometimes we feel sad. So I was sitting around feeling sad the other day, and I had the inspiration to write the following article about an experience I had with a psychic medium.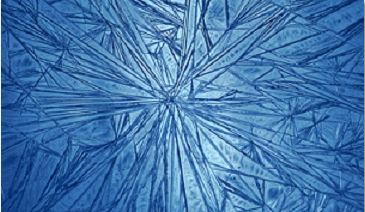 During these holiday times, it seems that most people are trying to do their utmost to have a great time. It feels like almost a sacrilege to feel sad or bad during this time of the year. But the fact is, some people DO feel sad during the holiday season.
Well, there are lots of diverse reasons for feeling sad during the holiday season, and I'm not going to go into speculating on what all of them could be. I'm just going to talk about one.
Sometimes we feel sad during the holidays because we miss someone whom we love very much and who isn't present anymore. So today I thought I'd share with you a very special moment that I had in life, and that I don't usually talk about with anyone.
Among other reasons because maybe people would laugh at me, or express scornful scepticism. But then, that's what this website is for, partly. So that people can share experiences that they've had that others have treated with scornful scepticism.
So today I thought I'd share my own experiences with a psychic medium.
The Psychic Medium I Was Led To
I'm afraid that my budget doesn't admit consultations with the likes of James Van Praagh or John Edward. I was living in Barcelona at the time, and a series of "synchronicities" – which we all know are NOT coincidences, but rather people up in the Spirit World pulling the strings for you, so to speak, hehe – led me to a wonderful local psychic medium called Sergio Gozzi.
Although the last I was aware, he was based in Sevilla, he is willing to travel all over Spain for his work as a psychic medium, and often does. If you should happen to be in the country and wish to have a session with him. (Tell him I referred you, although he probably wouldn't remember me hehe.)
Sergio Gozzi usually draws sketches of our spirit guides and transmits messages from our guides to us. However, I was hoping that he could put me in contact with my mother, who had departed for the Spirit World two months earlier.
So, you are probably wondering, how did the session go? Do I feel he was really in contact with my mother? Do I believe that there really are psychic mediums out there who are truly "authentic"? Do I believe that these people are truly able to contact with people living on the other side of the veil?
My Personal Opinion About Psychic Mediums
Firstly, I would DEFINITELY have to say that I believe that some psychic mediums are truly authentic and truly possess the gift. Not all people who purport to be able to contact with people on the other side, however, are authentic. As in any business in the world, there will be a few psychic scams as well.
So if you wish to have a session with a psychic medium, I would recommend that you ask for recommendations or testimonials first.
Vibration Is Everything!
Once a psychic medium explained that in order to contact with people in the Spirit World, you have to bring yourself to a certain vibratory level. This person, who does not communicate with departed loved ones for clients, further explained that every type of being has its specific vibrations.
This person in particular had chosen to work with high level beings such as angels and Ascended Masters. She explained that in order to communicate with very high level beings, you must raise your vibration a great deal in order to reach them. These beings also make the effort to lower their vibrations slightly in order to "meet her halfway", so to speak.
Doing Akashic Records readings, as I occasionally do, requires tuning in to a different vibration. One that is different from both the vibrations of people in the Spirit World as well as those of high level beings.
And finally, people living in the Spirit World who are not Ascended Masters have their own specific vibration as well. The psychic medium explained that people who are living in the Spirit World actually have a lower vibration than angels or Ascended Masters. Therefore, true psychic mediums who have chosen to communicate with people in the Spirit World have to be able to reach THAT particular vibration.
They have explained that the vibrations of people living in the Spirit World are only slightly higher than those of people living on earth. So they only need to raise their vibrations slightly in order to communicate with them.
Some psychic mediums don't like to work at this level, because, well, quite simply, the higher the vibration that you reach, the greater the "high" that you feel, hehe. And some psychic mediums, such as those who channel angels, simply prefer to reach that higher vibration and get that higher "high", rather than remain "bogged down" by the lower vibrations of ordinary people living in the Spirit World.
Well, that was the explanation the psychic medium gave me, anyways. But I suppose you are probably wondering how my own session went. Right?
The Session, Ta-Da!
On the appointed day I tucked my little baby, who was only a year old at that time, into his stroller and dragged him along with me. He went everywhere with me, so there was nothing strange about that. My baby was the best, and he slept through the whole session hehe.
True to any gothic horror, it was pouring with rain as we made our way to the appointment. I couldn't wait for the storm to pass because I was in a hurry to get back to pick up my oldest son from school.
I asked Sergio if he wouldn't mind me recording the session, and he said there was no problem. He set to work making his sketch. I'd like to add that Sergio is not a trained artist and he doesn't have very much artistic skill. (Don't tell him I said that hehe.) The reason he draws spirit guides in spite of his total lack of drawing prowess is because it's the best way for him to transmit what he is seeing in his mind's eye to the rest of us.
While he worked, he relayed messages to me in a continuous stream.
So, you are probably wondering, did what he say to me seem authentic? Did it seem like he was really transmitting true messages from my mother and other spirit guides to me?
It's true, some of the things he described were vague and could have applied to anyone. For example, he said my mother liked to take walks and she had her special places that she liked to go to when she went for a walk. Well, yeah, that is true of most people anyways. Most of us like to go for walks at least occasionally, and most of us have our favourite haunts.
So for me, that wasn't proof of anything.
However, as he got more into it, it seemed that he was indeed connecting more with someone up there. His messages became more specific. Then he did indeed start telling me specific things that would not have applied to other people and that only I could have known. Well, I, and my mother, of course.
They were very personal things, so I won't reproduce them here. But let's say they were things about our lives that people who didn't know us couldn't have known about us. Specific things about our lives. Things that you wouldn't find in most other people's lives.
He talked to me about what I had come here to the world to do. These were things I had always suspected, but oftentimes I'd felt like they were only pipe dreams or unrealistic, whimsical desires.
His Psychic Prediction Came True
Finally, and this is something I can indeed put here in this article, he told me something quite specific and unexpected. At the time I was living in a very boring town.
Okay, I don't like to say bad things about any place and I know people who are quite loyal to this particular town and love it. So I don't want to offend anyone by saying bad things about this town. Just simply, for me, I found the place uber boring, inconvenient – because it didn't have all that many public connections to Barcelona – and too small. When you went out for a walk, it didn't take you long before you saw everything that there was to see. And due to the lack of good public transport to other towns, there weren't very many other places to go to.
So, summarizing, for me it was a very boring place to live.
And I had been longing to get out of that place for years. I wanted to move to Barcelona – or to any other large city on the coast, for that matter. But my then-partner was one of those people who actually liked living in that town. He was very different from me. He was one of those people who like to live a boring life and stay at home all the time. And when you're at home all the time, who cares what's outside?
So trying to budge him was like trying to budge a rock.
Anyways, so, Sergio Gozzi told me that "up there" they were aware of how much I hated living in that town. (And I hadn't told him that.) And, he said, they were pulling the strings to take me to a much nicer place to live. The move would happen the following year, he explained, and I wouldn't need to do anything to make it happen.
Of course I was curious, and also slightly sceptical. After all, I'd been trying to convince my then-partner to move to Barcelona for years, with no success. I'm just one of those people who needs the hustle and bustle and thrill and variety of living in a large city, I guess.
Anyways, this session took place in November. I was expectant. I hoped that Sergio Gozzi was the real deal, and that that move would really occur.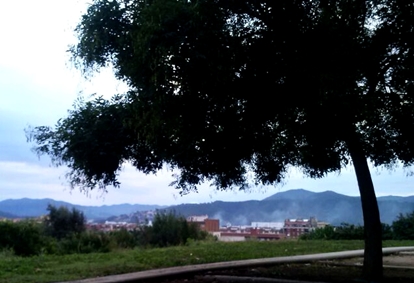 January swung round, and nothing happened. By February I was starting to get discouraged. I knew that Sergio had "predicted" that the move would take place anytime during the following year. Which meant that I had till December of that year to see something happen. But you know, guys. I'm impatient!
In April, out of the blue, my then-partner received a totally unexpected transfer at work to the south coast of Spain. We packed up in a rush and within two weeks we were off to our new life.
And I suppose it must be a place that really agrees with me, because I'm still here!
So that, I think, does prove to me the authenticity of psychic mediums like Sergio Gozzi. At least, in my books.
If you'd like to receive all new articles from this site in your own inbox, I'd like to invite you to subscribe to this site using the "Subscribe" box on the upper right-hand corner, and receive all the newsletters I send out as well as free downloads and, occasionally, exclusive information for Subscribers only.
---
If you liked this article you might also enjoy:
Earthbound Spirits, Ghosts, Poltergeists
Return from Psychic Mediums to Psychic Readers
Return from Psychic Mediums to Seas Of Mintaka: Empowering Highly Conscious People Through Psychic and Spiritual Development Home Page

If you like my site and found that it has helped you, consider leaving me a donation to help me pay for hosting so I can keep the site running. And thank you sooooo much! All my love!
---
FREE DOWNLOAD!
Did you enjoy this article? Would you like to be the first to receive all my new articles in the comfort of your own Inbox? Subscribe to my Newsletter, where I send out all my new articles FIRST to my Beloved Subscribers. And receive the option to download a FREE EXCERPT from my ebooks, "The Power of Loving Yourself" and "I Love Him, He Loves Me Not: How I Left a Codependent Relationship", as a token of my appreciation for SUBSCRIBING to the newsletter.
You can Subscribe in the box on the top right-hand corner of this page. ------->

---
If you enjoyed this article you might like to check out my Thrillers, here: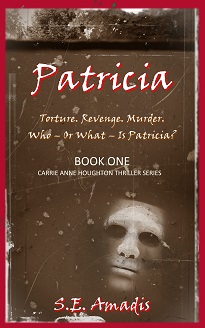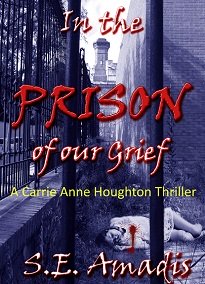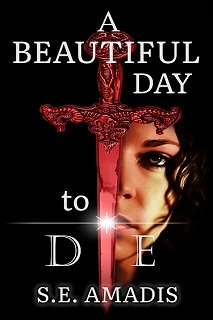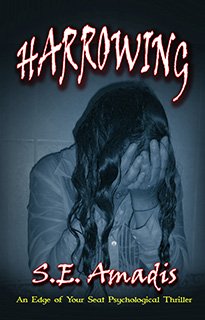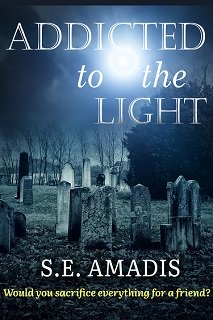 Take a look over my ebooks too, here:

---
comments powered by