When Love Is Not Enough
From what I have observed and experienced, in a relationship, love definitely and truly is not enough. In fact, I would venture so far as to say, even, that love is not even the first thing in a relationship, for that relationship to work.
I feel, rather, that the most important characteristic in a relationship is respect. Mutual respect. Self-respect.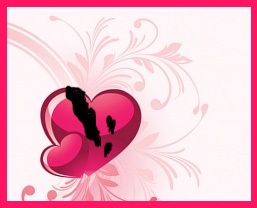 I think that if you do not respect your partner, or your partner does not respect you, it is absolutely not possible at all to have a good relationship. A beneficial partnership, that is good for you and for your mate, and that benefits both of you and helps both to grow, to develop yourselves and to realize your full potential as people.
Note, nonetheless, that I am speaking about relationships, not about feelings.
Unconditional Love Is Certainly Possible In the World
I do believe that feeling even unconditional love is definitely possible, towards anyone at all in the world. There is no requisite for feeling that emotion pulsating deep within you towards another person, no matter who that person may be.
There are no constraints or restrictions that limit who you may love in this world. Who you can feel deeply for the way you would care about your own child: without asking for anything in return, without expecting any compensation. Just pure, simple, unconditional love.
However, that does not mean that you can have a relationship with anyone at all no matter how much you may care about them or adore that person, no matter how important that person may seem to you.
All You Need Is Love, Or Not?
As far as relationships are concerned, I feel, the notion that "all you need is love" is definitely not enough, nor does it hold water or stand up to the test. Pure, naked, unsupported love all by itself is not strong enough to hold up a happy, thriving, mutually beneficial sentimental partnership.
A relationship is much, much more than just affection, passion, amorousness or preoccupation for someone. A relationship, as I mentioned before, also needs respect, trust, freedom.
Sometimes you may care deeply about someone, so deeply that you feel their hurts as if they were your own, you worry about them and you would do anything to ensure their happiness, but you may still not be able to have a sentimental relationship with that person.
Or at least not a healthy, wholesome relationship that is good for you. You can't be with a person who will hurt you. Or with someone who doesn't trust you, and is thinking all the time that you are out to "get them" or to do them some sort of harm.
These sorts of people should stay out of your personal, private life.
But that doesn't mean that you can't love them.
Caring deeply about someone doesn't mean that you must stay by the side of that person always, live near or with them or move out to wherever they happen to live.
Caring From a Distance
Sometimes you can only care about and watch over the person you feel deep emotion for from a distance. And it is better just to keep them at a distance.
Perhaps that person hasn't yet learned how to treat other people – or at least other partners – with respect yet. Perhaps this person is still in the habit of hurting people that they are close to.
But that's okay. You should put yourself out of the way of this person, to be sure that this person will not harm you. Even cut off contact, temporarily or permanently, with this person, if necessary.
But that does not mean that you stop loving this person. Unless you actually want to.
You can watch over them and take an interest in their lives from a distance. A safe distance.
And seek elsewhere for an actual relationship.
The First and Most Important Person in a Relationship
Think that the first person in a relationship is YOU. And that the first person that you owe anything to, therefore, is YOURSELF. You must love and respect yourself, before you can have a fulfilling, happy, mutually empowering relationship with someone else.
Now, I'm not talking about a narcissistic, self-centred, self-infatuated sort of self-love.
I refer more to a sort of relationship with yourself where you are your own best buddy. Where you are friends with yourself, support yourself, take care of yourself and care about yourself, the same way you would a very dear friend.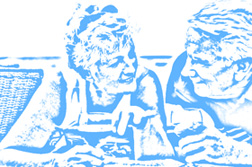 You don't have to consider yourself particularly good-looking in order to carry that out, greet yourself in the mirror with a smile and cheer yourself on. Do you choose your friends, or care about them, on the basis of their looks? Do you make friends with someone, and then decide that you don't like this friend or care about them because they are plain?
So why should you espouse a double standard when caring about yourself?
Now, I myself am not capable of looking at myself in the mirror and thinking or saying to myself: Oh you are so beautiful. I mean, we do have to be realistic! Not all of us look like Claudia Schiffer or Marilyn Monroe.
However, I do try to respect myself, take myself into account, take care of myself and never, ever let anyone trample on me or put me down.
Never Let Anyone Trample on You in a Sentimental Relationship
And of course, I never permit anyone who wishes to trample on me or put me down to have a close personal relationship with me.
To me, this means, erecting strong boundaries, protecting myself and acknowledging that I have the right to protect myself, without the necessity of feeling guilty about putting up and maintaining strong defences, nor believing that I need to apologize to anyone for standing up for myself and taking care of myself.
So when I say to love and respect yourself, I mean to treat yourself, and to have the attitude towards yourself, as you would to a very dear friend.
That means that anything that you would not do to a friend, you would not do to yourself either.
If you wouldn't betray a friend, then don't betray yourself. Do you make fun of your friends, call them names and insults and trample on their dreams or painful experiences? Then don't do that to yourself either.
Nor accept that from anyone that you are in a relationship with.
Yes, truly, when it comes to relationships, love is definitely not enough.
And don't forget, if you enjoyed this article, or you would like to explore more about your own personal development and spiritual growth, you can bookmark this site and subscribe to this site using the "Subscribe" box on the right-hand column. New articles coming out frequently!
---
If you liked this article you might also enjoy:

Psychic Empathy: Creating Firm Boundaries

Spiritual Protection
Return from When Love Is Not Enough to Seas Of Mintaka: Psychic Empowerment for Spiritual Growth Home Page

If you like my site and found that it has helped you, consider leaving me a donation to help me pay for hosting so I can keep the site running. And thank you sooooo much! All my love!
---
FREE DOWNLOAD!
Did you enjoy this article? Would you like to be the first to receive all my new articles in the comfort of your own Inbox? Subscribe to my Newsletter, where I send out all my new articles FIRST to my Beloved Subscribers. And receive the option to download a FREE EXCERPT from my ebooks, "The Power of Loving Yourself" and "I Love Him, He Loves Me Not: How I Left a Codependent Relationship", as a token of my appreciation for SUBSCRIBING to the newsletter.
You can Subscribe in the box on the top right-hand corner of this page. ------->

---
If you enjoyed this article you might like to check out my Thrillers, here: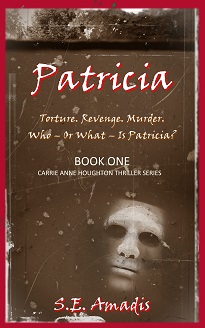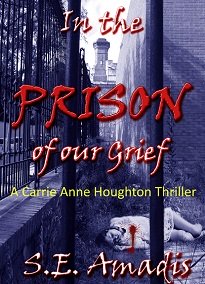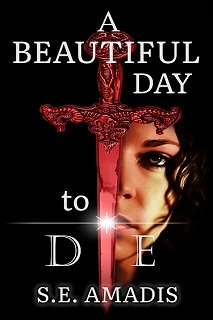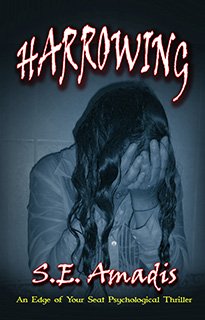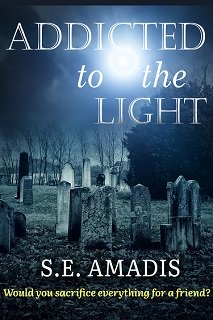 Take a look over my ebooks too, here:

---
comments powered by