Addicted to the Light

(Book Two of the Annasuya Thrillers)
Annasuya and Lindsay have been inseparable since high school. They love each other dearly. Their steadfast friendship could overcome anything. There isn't a single thing they wouldn't do for each other.
One day, Lindsay disappears, lured into the depths of a mind-sucking, Machiavellian cult.
But this pacific, back-to-the-land eco-community isn't everything it appears to be. Are its gentle, nature-loving members really as benevolent as they seem?
And what is their stern and mysterious leader, Elder Brooks, really up to? Is he merely a harmless and idealistic visionary, dedicated solely to the implantation of a new Garden of Eden on the face of the earth?
Or is there something totally depraved, something truly evil, behind his altruistic façade? Something far more evil than Annasuya could ever have suspected?
Annasuya is willing to do anything to save her friend. But when her own life is threatened, what will she choose?
Will she ever succeed in bringing Lindsay back to civilization? Or is her friend beyond reach, lost to her forever?
What lengths will Annasuya have to go to save her friend? Is she willing to pay the ultimate price to get Lindsay back?
Will she be able to stare into the eyes of pure evil — and survive?
ADDICTED TO THE LIGHT is the story of two friends and the bonds of love and loyalty that bind them together.
What readers are saying about Addicted to the Light:
I was so excited when I saw that "Addicted To The Light" had been released, the much anticipated follow on from "Harrowing" which I absolutely loved last year.
It was great to catch up with Annasuya, her boyfriend Calvin, her son Romeo (Shakes) and of course her best friend Lindsay.
This book really focuses on the closeness of their long friendship and what lengths friends will go to to stay together.
New characters were brought in, old names were mentioned and feared again…
The story begins by putting the old fear back into the reader of events that happened to Annasuya in "Harrowing". Then swiftly escalated to another misadventure for her to cope with.
There were some tense moments to contend with – my finger nails now need a chance to regrow!
A highly addictive read which I have been raving to my book friends about over the past few days. I'm really looking forward to reading the next book and seeing how the characters are doing.
I highly recommend this book, which can be read as a standalone, but I really suggest you read "Harrowing" first as it's a corker of a read.
5* review on Amazon
I hadn't realized I was reading the sequel to 'Harrowing' but it turned out this could be read as a standalone.
What a fantastic book this was. It gripped me from the start and never let go until the very end.
Brilliantly written, it tells the continuing story of Annasuya, her family, and best friend.
I couldn't believe what this woman had been through.
Miss Amadis certainly puts her characters through the wringer, but they are all the better for it. I found I cared what happened to them all, well apart from Calvin. He was the only one I wanted somebody to bump off.
Some truly ghastly characters made their way into this book, and I have to admit at times, I was seething namely during the times we were shown what the cult were really up to.
Can't wait for Book 3, but will be reading Book 1 in the meantime.
Five Stars well deserved!
5* review on Amazon
Read all the reviews and grab your copy of Addicted to the Light on Amazon.com or on Amazon.co.uk
Available on all the Amazons
---
Return from Addicted to the Light to Thrillers
Return from Addicted to the Light to Seas Of Mintaka: Psychic Development for Spiritual Growth Home Page
---

If you like my site and found that it has helped you, consider leaving me a donation to help me pay for hosting so I can keep the site running. And thank you sooooo much! All my love!
---
FREE DOWNLOAD!
Did you enjoy this article? Would you like to be the first to receive all my new articles in the comfort of your own Inbox? Subscribe to my Newsletter, where I send out all my new articles FIRST to my Beloved Subscribers. And receive the option to download a FREE EXCERPT from my ebooks, "The Power of Loving Yourself" and "I Love Him, He Loves Me Not: How I Left a Codependent Relationship", as a token of my appreciation for SUBSCRIBING to the newsletter.
You can Subscribe in the box on the top right-hand corner of this page. ------->

---
If you enjoyed this article you might like to check out my Thrillers, here: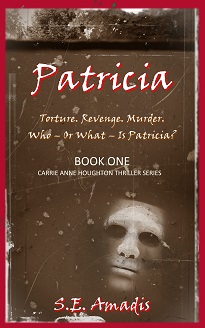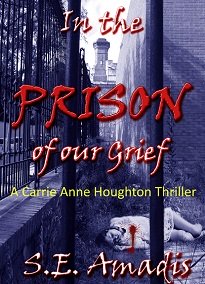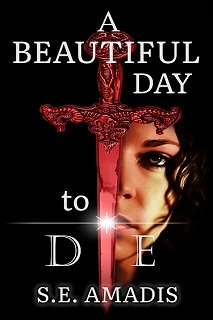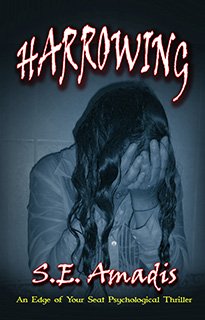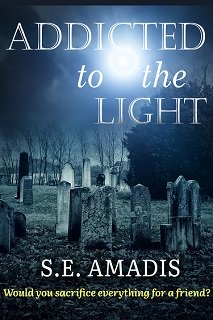 Take a look over my ebooks too, here:

---
comments powered by