How to Properly Protect Your Home
I often receive queries from readers who would like to know how you can properly protect your home. They have "unwanted visitors of an unseen nature" in their homes. Sometimes these undesired house guests are merely playful, or an annoyance. Sometimes it's just a sensation of a presence, a feeling that somebody is watching – even though there is nobody there.
Other times there are actual, real poltergeist phenomena going on. (You can read more about poltergeists here in this article: Poltergeists.)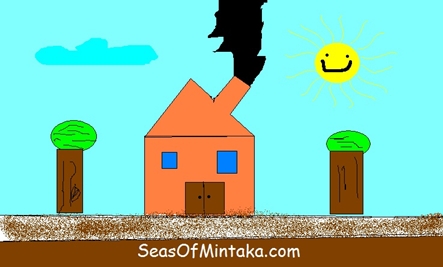 Sometimes, people haven't actually noticed anything, but they would simply like to learn something about their home and how to protect it, and prevent this sort of thing from happening to them.
People are also afraid of "real world", solid, tangible threats, such as intruders and thieves. They ask me, Is there some way you can protect your property and home, energetically and invisibly, from "real world" threats, in a way that is effective but can't be detected by would-be intruders?
Are charms and amulets effective against real, live, human intruders? Or is there some other way you can safely protect your home from tangible threats, other than getting an alarm or home insurance? they wonder.
Recommendations to Protect Your Home and Property
I thought I'd provide some tips and suggestions for ways that you can protect your home, right now.
I always recommend getting a Property Clearing whenever you move into a new home. Or if your house has been inhabited before, or has a "history". Even in the case that your house is new, and no one has ever lived there before you, the land it is on could still have a history.
It's interesting to get a Property Clearing even if your home is new, to find out whether the land has ever been used for any emotionally charged situation or purpose, such as a battlefield. Or if it had once been consecrated as sacred ground or a cemetery. Or it might have been used as a place for worship in ancient times.
A Property Clearing will get rid of all negative entities that are invading your home: Negative spirits of any sort, be they human or non-human. Deceased people (regardless of whether you knew them or not) who might be hanging around and don't want or don't know how to go up to the Spirit World. Poltergeists......
However, a Property Clearing will not affect your own positive spirits, spirit guides, angels, etc. that habitually surround you and accompany you everywhere.
Regardless of whether the invaders you wish to protect your home (or office) from are of the visible or invisible kind, asides from getting a Property Clearing (which I always recommend when someone lives on land that has a long and obscure history), there are also some simple things you can do to protect your home.
How Do I Protect My Home?
I always envision a beautiful bubble of shining white light surrounding our home. I ask angels to watch over and protect our home, and I imagine angels with gigantic wings opening their wings wide and wrapping our home up within their enormous wings.
Another way I protect my family and home, old-fashioned though it might sound, is with prayer.
A Prayer to Protect Your Home
Here is a prayer to protect your home. Every day I recite the Unity Prayer. It's a non-denominational prayer that can be used by anyone no matter what their religion or faith.
"The light of G-d surrounds us
The love of G-d enfolds us
The power of G-d protects us
The presence of G-d watches over us
Wherever we are, G-d is!"
Print it up on little sheets of paper with bold letters and post them in clearly visible places around your house, and ask all your family members to recite it too. Once I read of a woman who did this, and when an earthquake struck her area, all her neighbours were affected but her own home was untouched.
I have always done this and, well, we have never had any problems of any sort, with either undesirable spirits nor with undesirable humans haha.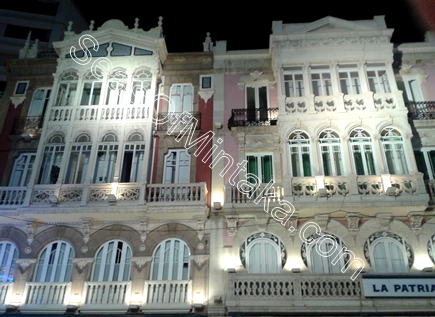 You can also fill your home with uplifting items that imbue it with high vibrations. Smudging sage is always a good idea. Incense, candles (but never leave a lighted candle unattended, of course), crystals, Feng-Shui pendants (usually made of crystal as well)...... All of these help to bring good vibes to your home.
Lift Up That Ole Home Vibe
Another way to lift up the feel in your home is by playing beautiful music. I personally love ALL types of music and I am just as happy listening to heavy metal as I am with Chopin.
However, according to the mediums, only high vibrational music is able to reach the "upper spheres", ie. the Spirit World. Heavy metal, hard rock, rap, have no place in the Spirit World, not because it isn't welcome there but because the vibrations of these kinds of music are too heavy and low frequency to make it up there.
But regardless, I still love to listen to Nightwish and the Scorpions.
However, if your aim is to raise the vibes in your home, Bach would probably serve your purpose more.
Once I read about some famous parapsychological investigators (ie. ghostbusters) and although they have had some hairy experiences, they explained that no matter what, the most important thing is to cling to G-d, to place your faith in G-d and know that G-d will always come through for you. G-d is more powerful than any demon or terrifying negative being, and he always protects those who ask him for protection.
If you enjoyed this article, I'd like to invite you to subscribe to this site using the "Subscribe" box on the upper right-hand corner, and receive all the newsletters I send out as well as free downloads and, occasionally, exclusive information for Subscribers only.
And of course, I always love to receive happy, positive, non-spammy comments. There is a space for you to leave them, down below.

---
If you liked this article you might also enjoy:
Earthbound Spirits, Ghosts, Poltergeists
Return from How to Protect Your Home to Seas Of Mintaka: Empowering Highly Conscious People Through Psychic and Spiritual Development Home Page


If you like my site and found that it has helped you, consider leaving me a donation to help me pay for hosting so I can keep the site running. And thank you sooooo much! All my love!
---
FREE DOWNLOAD!
Did you enjoy this article? Would you like to be the first to receive all my new articles in the comfort of your own Inbox? Subscribe to my Newsletter, where I send out all my new articles FIRST to my Beloved Subscribers. And receive the option to download a FREE EXCERPT from my ebooks, "The Power of Loving Yourself" and "I Love Him, He Loves Me Not: How I Left a Codependent Relationship", as a token of my appreciation for SUBSCRIBING to the newsletter.
You can Subscribe in the box on the top right-hand corner of this page. ------->

---
If you enjoyed this article you might like to check out my Thrillers, here: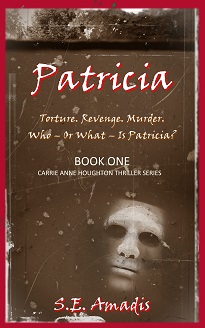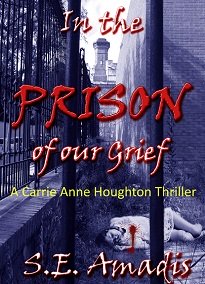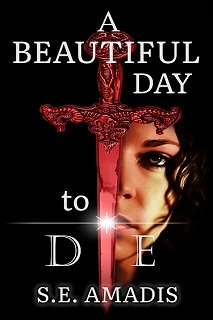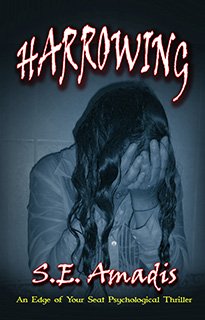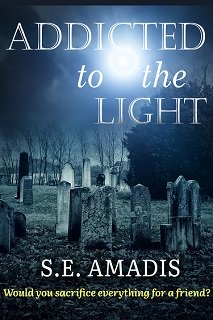 Take a look over my ebooks too, here:

---
comments powered by