A Beautiful Day to Die
A series of brutal murders has hit New York City. The killer is targeting teenaged girls. And Carrie Anne is next on his list…
Two years ago Carrie Anne Houghton took justice into her own hands and kidnapped and brutally tortured the violent bullies who had tried to kill her, including their ringleader, Patricia. Now Patricia's family is back for revenge. And they won't stop until Carrie Anne has paid for every single drop of spilled blood.
In the barren, desolate fields in the outskirts of a large city, Carrie Anne must finally face the villains who wish her dead and battle it out using all her wits, intelligence, skills and knowledge if she is to survive and win a space for peace and love to grow in her life.
Demonic possession, magical duels, sword battles and immortal supernatural beings populate the pages of A BEAUTIFUL DAY TO DIE. Combined with a hefty dose of gritty, down-to-earth, hand-to-hand fighting, narrow escapes, mind-boggling enigmas to be solved and plenty of fast-paced action and thrills.
Will Carrie Anne be able to conquer and vanquish her demons, both inner and outer, to finally find peace and the chance to live a normal life? Will the force of love be strong enough to save her and her loved ones?
A BEAUTIFUL DAY TO DIE is a sad, dark, tragic fairy-tale that would appeal to fans of the Guillermo del Toro films Pan's Labyrinth and The Devil's Backbone.
What readers are saying about A Beautiful Day to Die:
This dark fairy tale was something a little different for me to read…sometimes a little difference does you the world of good!
Carrie-Anne brought her bullies and would be killers to her own unique justice two years ago, in particular Patricia. Only problem is that now Patricia's family want revenge…
I really enjoyed this book. This is the second book by Serena that I've read, this is completely different to Harrowing which is the other book. This is the trait of a great author, one that can write so strongly in two different genres and keep me so completely engrossed! I am intrigued now to read the first book in this series now to see how it all started between Carrie-Anne and Patricia. It's not a pre-requisite though, A Beautiful Day to Die works fine as a standalone.
Be prepared to be drawn into a world of fairy tales and fantasy, of blood shed, vengeance and survival: you won't regret starting this book!
5* review on Amazon
Carrie Anne Houghton is back and is fighting again for justice and life. Its Patricia's family who are back for revenge. And they want every single drop of Carrie Annes blood. With the help of her group of friends and Jamie they go into battle against a evil relative and her minions.
I've not read an earlier book to get the start of all this and I'm going to. I need to know how Patricia kicked all this off. There's a complete mix to this, magic, demon paintings, fighting and complete battles. Very good and very different to my usual choices but Serena writes a good read.
5* review on Amazon
Another excellent book from one of my favourite authors.
We meet Carrie Anne Houghton who has featured in 3 previous books.
This takes place 2 years after the last book.
She had got her justice against her bullies including Patricia, but now Patricias family are now intent on getting their revenge.
They want Carrie Anne to pay for what she has done, and they won't stop until she has paid.
It is definitely a dark fairytale.
There are demons, sword battles, magical duels and some immortals.
The story is so good you get drawn in from the first page.
I have always liked the character of Carrie Anne, she is a strong character who I immediately connected with.
S. E. Amadis has written some of the best books I have read this year,
The first page grabbed me and didn't let me go until the final page.
If you haven't read any of this excellent authors work, then I would recommend all of them.
I highly recommend this book.
A wonderful story, great characters, a book you shouldn't miss.
5* review on Amazon
Read more reviews and acquire your copy at Amazon.com
Or at Amazon.co.uk
Available in all Amazon stores
---
Return from A Beautiful Day to Die to Thrillers
Return from A Beautiful Day to Die to Seas Of Mintaka: Psychic Development for Spiritual Growth Home Page
---

If you like my site and found that it has helped you, consider leaving me a donation to help me pay for hosting so I can keep the site running. And thank you sooooo much! All my love!
---
FREE DOWNLOAD!
Did you enjoy this article? Would you like to be the first to receive all my new articles in the comfort of your own Inbox? Subscribe to my Newsletter, where I send out all my new articles FIRST to my Beloved Subscribers. And receive the option to download a FREE EXCERPT from my ebooks, "The Power of Loving Yourself" and "I Love Him, He Loves Me Not: How I Left a Codependent Relationship", as a token of my appreciation for SUBSCRIBING to the newsletter.
You can Subscribe in the box on the top right-hand corner of this page. ------->

---
If you enjoyed this article you might like to check out my Thrillers, here: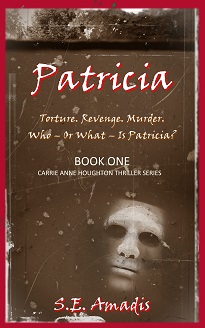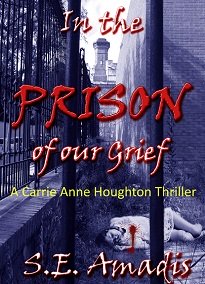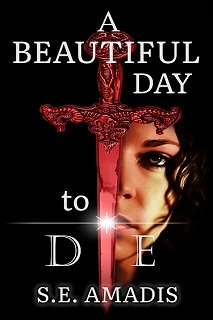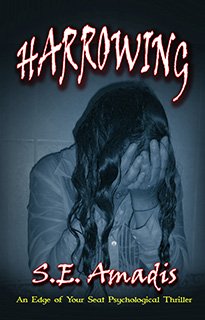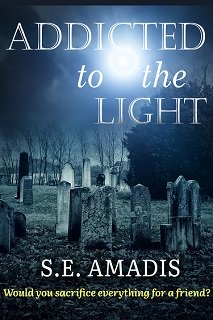 Take a look over my ebooks too, here:

---
comments powered by