In the Prison of our Grief

(Book Two of the Carrie Anne Houghton Thriller Series)
A harsh prison in England.
The grisly, tragic murder of three babies.
The murderess is on the loose — and is targeting Carrie Anne.
Will she be able to find out the truth in time? Or will she become this sadistic murderess' next victim?
Once again, Carrie Anne finds herself in the centre of another terrifying ordeal…
In this exciting sequel to Patricia, we follow seventeen-year-old Carrie Anne Houghton and her new comrades-in-arms in a whirling, dizzying, action-packed adventure that spans two continents, from the glitzy high-rises of New York City to the lonely expanses of rural Canada to the glamour and colour of Mediterranean tourist resorts.
Persecution, murder, lies and deceit. Traps, stormy Gothic settings, abandoned mansions and secret passageways. All of this comes to vivid life in the pages of In the Prison of our Grief.
A gripping, fast-paced, action-packed thriller featuring a strong female protagonist and a quirky male counterpart. This book can be read as a standalone.
What readers are saying about In the Prison of our Grief:
This is a brilliant follow up to Patricia, where we first met Carrie-Ann Houghton.
I was glad to be asked to read this and I had it read within a day.
The characters are so believable, and the story gives us a lot of action.
And by telling he story from different viewpoints, we get to see the characters as they are and how their past colours their future.
In this story, we have 3 murdered babies, and the woman who did it is still on the loose.
And Carrie-Anne Houghton knows her and she has even made a friend of hers.
Will she find out before there are any more murders?
This is a truly gripping book, and definitely one you can't put down,.
I had to keep reading, the story had me gripped and I HAD to keep reading to find out what happens next.
The Gothic settings give the story a very eerie feel to it, which I loved.
And there are enough twists and turns to keep the pace of the story.
S. E Amadis has created brilliant characters with Patricia and Carrie-Anne.
This book could be read as a stand alone,novel and even though there are some mentions harking back to Patricia but there are so few it doesn't spoil the story.
I love S E Amadis' style of writing, she keeps the pace and just when you thought you knew something, the story twists and turns and in the end you have to keep reading to find out what .
A brilliant sequel and I can;t wait to read more
I can;t recommend this book highly enoigh.
5* review on Amazon.co.uk
After reading the author's first book, Patricia, I was delighted to be offered the chance to read this, the second Carrie-Anne Houghton thriller. And boy does it deliver the thrills! So much happens, so much action, hidden identities and plot twists.
I thought that Patricia was a well written book, but as I read this I could see that the author had worked at improving her craft so it reached an even higher level. At a time when indies authors are still labelled by some as hobbyists or amateurs, it's great to see one who is working hard to change perceptions.
I liked the range of characters. There was a good mix of personality types. I also liked how the story was told from a number of points of view. This enables you to find out more about certain characters and how they got to where they are in the story, and explains why they behave in the way they do.
If you want to be swept away in a story of action, thrills and suspense then I recommend you read this book. It can be read as a stand alone novel. There are references back to events in Patricia but not too many to spoil enjoyment of that book if you decide to go back and read it – which you should!
5* review on Amazon
I couldn't wait to read this, having recently devoured the first Carrie-Anne book, Patricia. I received a copy from TBC in exchange for an honest review.
Could not recommend this book highly enough, full of action and grabs you from the very first chapter. It's fast pace leaves you reeling, craving more and with an elevated heart rate! There is never a lull, always something happening that makes you just have to turn the page.
If you like great, solid, non-stop evil and horror you will certainly not be disappointed.
I love S.E Amadis' style of writing and will certainly be reading the next instalment.
5* review on Amazon
Read more reviews and purchase on Amazon.com
Or on Amazon.co.uk
Available in all Amazon stores
---
Return from In the Prison of our Grief to Thrillers
Return from In the Prison of our Grief to Seas Of Mintaka Home Page
---

If you like my site and found that it has helped you, consider leaving me a donation to help me pay for hosting so I can keep the site running. And thank you sooooo much! All my love!
---
FREE DOWNLOAD!
Did you enjoy this article? Would you like to be the first to receive all my new articles in the comfort of your own Inbox? Subscribe to my Newsletter, where I send out all my new articles FIRST to my Beloved Subscribers. And receive the option to download a FREE EXCERPT from my ebooks, "The Power of Loving Yourself" and "I Love Him, He Loves Me Not: How I Left a Codependent Relationship", as a token of my appreciation for SUBSCRIBING to the newsletter.
You can Subscribe in the box on the top right-hand corner of this page. ------->

---
If you enjoyed this article you might like to check out my Thrillers, here: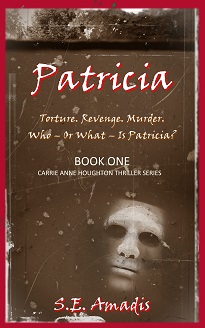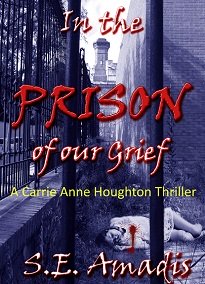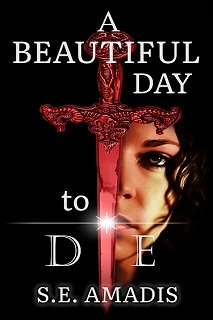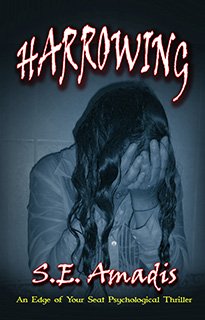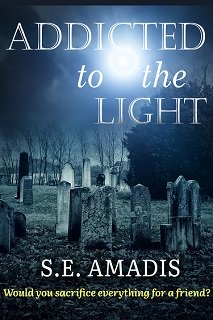 Take a look over my ebooks too, here:

---
comments powered by