The Coolest Psychic Readers on the Block
Well I couldn't just leave off the topic of psychic readers without mentioning the three most coolest psychic readers that I know.

The first one is the kind lady I already mentioned in my article about psychics that I personally know. She reads the Tarot and she does literally work on my block on the street.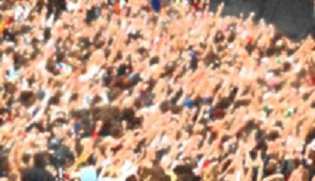 She isn't like other readers that I have met. Perhaps it's just her stunning accuracy that sets her apart from the rest. Or perhaps it's her total and genuine faith in herself and in the correctness of the information that she is receiving. Or maybe it's just simply her own warmth, kindness and compassion.

Whatever it is, she is definitely a cut above the rest.

The Coolest Tarot Reader

Her method of carrying out a reading, of laying out her cards, is the following:

When you enter into her little cubicle (which she has set up in a spiritual development bookstore), first you will see the usual trappings: candles, incense, a clean tablecloth (for the little round table, of course).

Next, she whips out her well-worn Tarot pack. It's very old, and clearly has put in a great deal of service to her and her clients.

The session proceeds as usual. You sit down, chit-chat a bit, perhaps you offer a few comments on the type of information that you are seeking or the problem that you wish to resolve. Then this super cool psychic reader shuffles and cuts the card into 3 neat little stacks. You choose one of the stacks according to your intuition, or the one which attracts your attention the most.

She then lays out the cards, and her reading begins!

Help From the Unseen

As she interprets the cards, she will make frequent pauses, communicating with her spirits and guides, I imagine (without looking at the cards, so it isn't like she is trying to invent something on the spur of the moment or anything of the sort). You can feel them flitting about in the air around you.

After that she relays the information that she receives on to you. It can be anything, whatever you have asked her she will answer. You may ask a broad question ("tell me about my life in general"), or you might have a specific problem or area of your life in mind.

As I mentioned in this article on psychic readers that I have personally known, all of her readings for me have been incredibly accurate. She is a humble lady, working-class, without great pretensions in life. All she wishes to do is to help people out while earning a modest sum.
The Coolest Psychic Development Teacher

The second reader I would like to talk about is my very own teacher, Andrea Hess.

I have never met her in person, yet she inspires enormous confidence. So much so, that I took her psychic development course and learned how to carry out the same type of psychic readings that she herself does, called Soul Realignment.

Unlike many scams and cheap parlour tricks that you might find while surfing on the net, Andrea's readings are the real deal. Quite simply put, her readings, and the healing session that accompanies these readings, work. I suppose I could go on about her lengthy list of happy and satisfied clients, all of whom have left testimonials on her website.

Nonetheless, I'm not here to promote her – or anyone else's, for that matter – website. I just simply think she's a great gal, doing a great service to the world and helping people become the best that they can be. Helping people to set their lives right. Providing them with resources we would otherwise not have been able to encounter.

Quest for a Spiritual Teacher

For example, I had been searching for someone to teach me psychic development for the longest time. Someone who was truly a gifted psychic themselves, while at the same time willing to take on students.

I must have wandered through every occult or spiritual development shop in my city, but to no avail. Most didn't count on the services of any local resident psychic readers, and the ones that did, were only able to teach me things like how to cast spells, how to prepare amulets, how to ward off the evil eye. And that wasn't precisely what I was seeking.

I was, in fact, on the lookout for something along the lines of: psychic development for spiritual growth.

And for me, the emphasis on the "spiritual growth" part was pretty important!

I despaired about ever finding someone who could help me. Until I read about Andrea Hess on the internet.

A Businesswoman With a Desire to Help People

Before signing up to her course, I did a great amount of research. I'm not a gullible Rebecca of Sunnybrook Farm type with eyes wide open. I do like to receive proof that something works before I will use it myself.

I checked into the websites of a good number of her students. I read her testimonials. And of course I read her websites and everything that she wrote in them.

And she came across to me as genuine. A businesswoman, to be sure, but still someone with a sincere desire to help other people – even if she charged for that help.

But then again, most people will charge for their assistance and advice.

Most Professionals Charge for Their Services, Why Should Psychic Readers Be Different?

When we are talking about any other profession, most of us don't balk or feel resentment when we are charged for the services of these professionals.

Did you ever accuse a dentist of scamming you because they asked you to pay them for that filling? How about the carpenter who built a table for you? Did you think he was being dishonest because he charged you for his work?

Well, psychic readers are no different. It is a profession, like carpenters and firemen, and these professionals have a right to charge for their services just like anyone else.

My last cool psychic reader is one of Andrea Hess' students, David Topi. The same person who did a Soul Realignment psychic reading for me before I studied Andrea's psychic development course for myself.

The Coolest Soul Realignment Practitioner

I can't even begin to speak about the gigantic and incredible effects of David's reading for me.

Basically, a Soul Realignment reading will put your life back on track. You will develop a clear vision of your direction and purpose in life. Your intuition will flourish as a result of receiving this reading, and you will simply start to know what is right for you and what is wrong, what will be most beneficial to you, and what will hinder or harm you.

David's Soul Realignment readings also removed any major energetic blocks that I had and dissolved even stubborn issues that no other healing modality or therapy had ever succeeded in doing before.

In a future article, I hope to go into greater detail about the numerous positive effects of David's reading in my life. However, for the moment, suffice it to say that David is truly one of the coolest psychic readers I have ever known. His website (in Spanish, although I had actually never read it before receiving the reading from him) is pretty cool too.
If you think this website is pretty cool too and you'd like to receive all new articles in your email, do sign up to Follow This Site. You can sign up in the box on the upper right-hand corner.
---
If you liked this article you might also enjoy:
Different Kinds of Psychic Reading Methods

The Story of The Seas Of Mintaka
Return from Coolest Psychics to Psychic Readers
Return to Seas Of Mintaka: Psychic Empowerment for Spiritual Growth Home Page

If you like my site and found that it has helped you, consider leaving me a donation to help me pay for hosting so I can keep the site running. And thank you sooooo much! All my love!
---
FREE DOWNLOAD!
Did you enjoy this article? Would you like to be the first to receive all my new articles in the comfort of your own Inbox? Subscribe to my Newsletter, where I send out all my new articles FIRST to my Beloved Subscribers. And receive the option to download a FREE EXCERPT from my ebooks, "The Power of Loving Yourself" and "I Love Him, He Loves Me Not: How I Left a Codependent Relationship", as a token of my appreciation for SUBSCRIBING to the newsletter.
You can Subscribe in the box on the top right-hand corner of this page. ------->

---
If you enjoyed this article you might like to check out my Thrillers, here: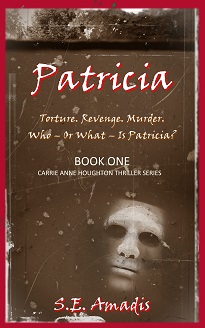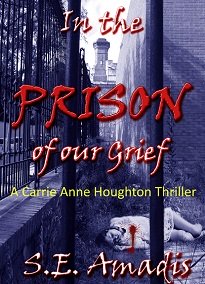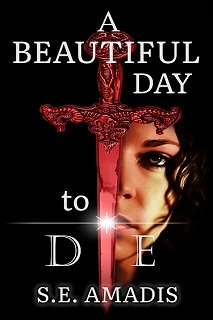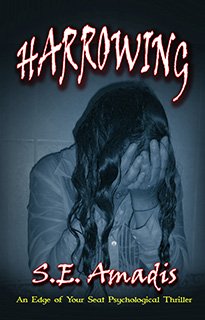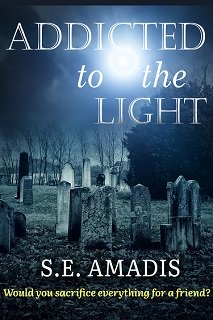 Take a look over my ebooks too, here:

---
comments powered by