Thank You From the Depths of My Heart for Reading My Words
You might be wondering (or you might not), what's with the new logo?
Why do I say we should live our dreams now, because tomorrow will be too late?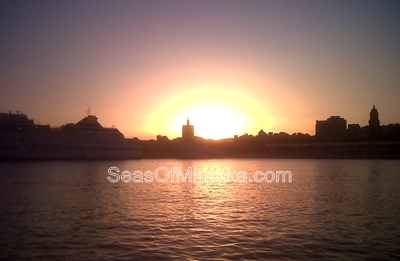 I saw an old Italian movie once called "Tomorrow Will Be Too Late". I don't remember very much what it was about, and I didn't understand it a lot.
But I remember it was about a boy who had to do everything that he wanted to do in life, NOW! Because he was dying from cancer, and for him, tomorrow would literally be too late.
You don't have to wait until you're dying from cancer (or some other deadly disease) to start to fulfil your dreams.
You've only got NOW!
You're alive NOW!
You're well enough NOW to start working towards your dreams.
You don't know what will happen tomorrow.
What if you got a deadly disease tomorrow, and you had no more time left?
What if you just keep procrastinating, and all your time runs out?
What if your favourite soap opera announces tomorrow that they've been booked for 60 more seasons? And you can't miss any episodes of your favourite soap opera, you know.
So that means you're gonna be occupied for the next 60 seasons.
No, folks.

NOW!

All his life, my father advised me: You have to get a job that you hate and work hard at it in order to guarantee your good retirement. You have to do something that you hate until you retire. It's the only way to make sure you have money when you retire.
The only ethical thing to do, he used to say all the time, is to work hard at something that you hate until you retire. You should wait until you retire before you start to enjoy life and do the things that you like.
He spent all his days counting how many days, and weeks, and months, and years, he had left before he would retire.
He wasted his whole life waiting for retirement.
What did he do when he retired?

Did he travel around the world? Go and visit his friends? Go for walks in the park?

No. After he retired, he spent his whole life looking after my mother, who was ill.

He didn't travel anywhere. He didn't work on his hobbies. He didn't go for long, leisurely strolls in the park. He didn't visit with his friends.

He had no friends to visit. He'd spent all his waking hours working at a job that he hated, so he never made any friends.

He didn't go travelling, because since he'd never travelled before, he was too scared to go travelling. What if he got robbed? What if he got lost?
So he didn't go travelling.
He didn't work on any hobbies. He'd spent all his waking hours working at a job that he hated, so he didn't have any hobbies. And since he had never taken up any hobbies, he didn't know what he liked to do, or how to do it.

So he didn't take up any hobbies.

On the other hand, my mother had dreamt of being a writer all her life.

That was her dream. She dreamt of writing a book and seeing it published. She dreamt that people would read her words.

She sat down at her desk a thousand times to write something. But she could never think of anything to say.

So then she went into the living-room, sat down and watched soap operas.

One soap opera led to 2. Then 3. Then 5.

By the end of her life she was spending the whole afternoon, from lunchtime to supper, watching one soap opera after another.

Her book never got written.

I, on the other hand, know that I am writing words that people DO read.

And I really, really, really want to thank you all from the depths of my heart for reading my words every day, on the website, in these emails.

THANK YOU!!

I hope that maybe I can write the words that my mother never wrote, and that people will read these words.
On the website.
In emails.
In books.
If you would like to receive emails from me, in the form of occasional newsletters with the latest articles and posts, news and any special offers I might be putting up, I'd like to invite you to Subscribe to this site by signing up in the Subscribe Box up there in the right-hand corner.
Click here if you'd like to acquire my first book, "The Power of Loving Yourself: 10 Effective Tips to Help You Raise Your Self-Esteem, Self-Confidence and Self-Worth", and read some more of my words.
Click here if you'd like to find out more about my thrillers.

Or you can read some more of my words here on this website for free.
But they won't be the SAME words as the ones that are in my books, of course.
---
Return from Thank You to Seas Of Mintaka: Empowering Highly Conscious People Through Psychic and Spiritual Development Home Page

If you like my site and found that it has helped you, consider leaving me a donation to help me pay for hosting so I can keep the site running. And thank you sooooo much! All my love!
---
FREE DOWNLOAD!
Did you enjoy this article? Would you like to be the first to receive all my new articles in the comfort of your own Inbox? Subscribe to my Newsletter, where I send out all my new articles FIRST to my Beloved Subscribers. And receive the option to download a FREE EXCERPT from my ebooks, "The Power of Loving Yourself" and "I Love Him, He Loves Me Not: How I Left a Codependent Relationship", as a token of my appreciation for SUBSCRIBING to the newsletter.
You can Subscribe in the box on the top right-hand corner of this page. ------->

---
If you enjoyed this article you might like to check out my Thrillers, here: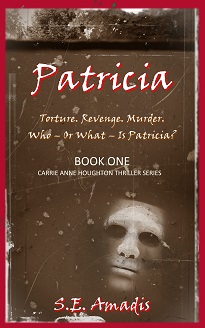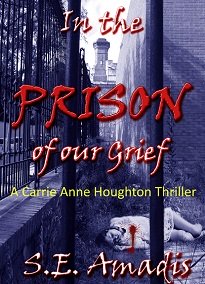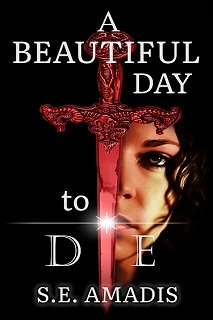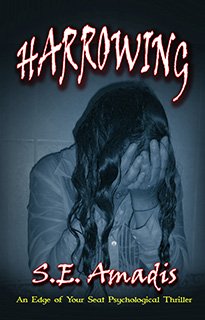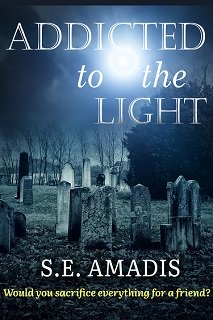 Take a look over my ebooks too, here:

---
comments powered by