Find Your Online Psychic Medium
Because many people have asked me to, I've decided to include a directory or listing of psychic mediums and readers here to help you if you're looking for one, so that you might be able to find your perfect match.
These are the people I've chosen for this listing because someone who wishes to remain anonymous asked me to include these psychic readers in this directory. (Disclaimer: I didn't check out the legitimacy of the professionals listed here nor have I ever worked with any of them personally, however most appear to be completely legit and I myself would not hesitate to contact them if I happened to be searching for a psychic medium and their fees were accessible to me.)
At the moment I am not adding any new professionals to this list, nor am I accepting any new listings, unless I personally have contact with the professional in question and have gotten to know them a bit. However if I do work with you I will be most happy to include you in this directory.

About the Other Side from the Long Island medium. She has a million followers in Facebook.
What the psychic profession has spawned in the modern era are sons and daughters with brilliant minds and an extraordinary understanding of their gifts in service to mankind. There are boatloads of these great individuals that consistently make headlines in the world of psychic ability, that it would be a sacrilege not to notice their social contributions. With the general public accustomed to the social-media generation, you can find your online psychic medium so conveniently now, but nonetheless you can only list a few of them as great innovators when it comes to the psychic medium profession.
Listing the best psychic mediums of the whole wide world is no easy task. More so since each one of the authorities, in putting up a list, follows certain and unique guidelines in determining who they consider to be the best of them that there will always be differences. Just like in any other lists and once you factor in all the different interpretations to build a credible compilation, ours will be based on the criteria we have formulated as we objectively see them fit. We will honor the great Psychic Mediums that made it onto this list in no particular order – the Top Psychic Mediums from all corners of the world.
John Edward—is arguably the most popular psychic medium in the world who has transcended across the mainstream. He brought psychic mediums in the consciousness of the general public. He is the recognizable face of the psychic medium world appearing on multi-media platforms in print, films and most notably, on television. His professional work as a medium was best depicted on his TV show Crossing Over with John Edward.
John Holland—John Holland hosted the Psychic History on the History Channel and provides psychic development training. Perhaps the most interesting thing about John was, according to him, what happened after he had an accident decades ago where he realized that his psychic gifts were amplified.
Maureen Hancock—the up and coming Maureen Hancock is a former stand-up comedian who became a psychic medium and found a unique way to synthesize her comedy to her calling as a medium. People are often amused by how she can integrate these two without losing or minimizing the effect of either one.
Charmaine Wilson—is one of the more popular psychic mediums from Down Under. She began professionally in 2002 and never looked back ever since. As a well-respected psychic medium starting from 2005 where she was awarded Australia's Psychic of the Year, Charmaine Wilson is fond of touring and doing speaking engagements to be able to reach a lot people. She uses the stage name Spirit Whisperer whenever she's on tour.
Linda and Terry Jamison—the wonderful psychic twins are best known for monumental predictions such as the attack on the World Trade Center and the aborted Al-Qaeda attack in Europe. They are also known to have predictions in the entertainment industry such as the separation of former couple Jennifer Lopez and Marc Anthony.
Hayal Alekperov—he represents the Eastern Europe/Western Asia region as its best and finest when it comes to the psychic medium profession. Hayal is widely thought to be as someone who will put a challenge to every psychic medium just to prove that he deserves being considered as one of the world's best in the profession. Hayal was born and raised in the Republic of Azerbaijan. (Note, Hayal only works in person.)
I also offer a list of well-known psychic mediums and authorities on the afterlife on this site. Although I doubt that you would be able to contact with these people in particular, as some of them are no longer living on the earth plane and others, well, I personally think they're simply too famous to approach now. But you can still check them out here: Authorities on the Afterlife.
You can find a list of 3 psychic readers (not necessarily mediums) whom I have worked with personally at this article: Coolest Psychic Readers.
Summarizing, these psychic mediums are the gifted ones that are game changers in their own way and making full use of their talents to be able to provide answers to questions beyond logical reasoning. Do you have your own top 10 as well? Feel free to leave your own set of 10 in the comments below.
---
If you liked this article you might also enjoy:
Personal Experiences With Psychic Readers

Different Kinds of Psychic Reading Methods
Return to Seas Of Mintaka: Empowering Highly Conscious People Through Psychic and Spiritual Development Home Page

If you like my site and found that it has helped you, consider leaving me a donation to help me pay for hosting so I can keep the site running. And thank you sooooo much! All my love!
---
FREE DOWNLOAD!
Did you enjoy this article? Would you like to be the first to receive all my new articles in the comfort of your own Inbox? Subscribe to my Newsletter, where I send out all my new articles FIRST to my Beloved Subscribers. And receive the option to download a FREE EXCERPT from my ebooks, "The Power of Loving Yourself" and "I Love Him, He Loves Me Not: How I Left a Codependent Relationship", as a token of my appreciation for SUBSCRIBING to the newsletter.
You can Subscribe in the box on the top right-hand corner of this page. ------->

---
If you enjoyed this article you might like to check out my Thrillers, here: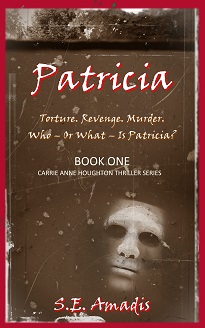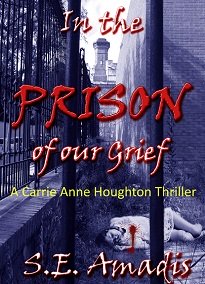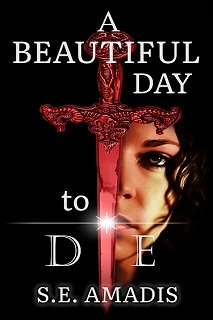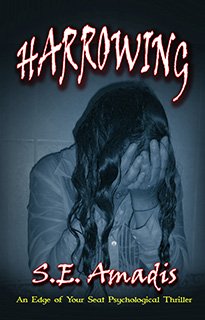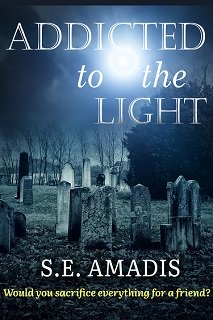 Take a look over my ebooks too, here:

---
comments powered by