Empowering Highly Conscious People Through Psychic and Spiritual Development
Welcome......
It's been a while since I've made any changes to this website and, quite frankly, I'm tired of it! Of course, this site continues to be devoted to everything psychic, paranormal and supernatural.
However, we all evolve (or at least I think we all hope we do!). We change. So I've changed, and I feel that the way this website used to look no longer reflected the way I've become, and the things I want to stand for now.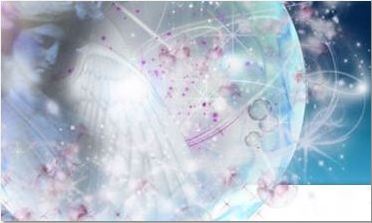 As the title explains, today I am much more interested in EMPOWERING people by helping you develop your psychic and spiritual abilities.
By helping you to develop your intuition. To learn to trust completely in your hunches. In that inner, psychic voice that guides you and that whispers to you in your heart.
That, at least, is the path I am trying to follow now.

Once upon a time, it's true, I was quite fascinated with the psychic and supernatural world. With the idea of developing psychic abilities and giving readings and "being clairvoyant" and all that.

Today, however, I've come to realize that having psychic abilities is as normal and as natural as being able to see with your eyes or hear with your ears. Psychic abilities are an integral part of any human being.

And as such, I don't really feel the fascination with exploring the psychic world anymore the way I used to. To me, it seems a little bit like, well, trying to delve into what it's like to see with your eyes or listen with your ears, or how to develop and sharpen your eyesight and hearing acuity.

They're interesting subjects, but it's not what I'm really into anymore.

No. Today what I want to do, hope to do, through this website, is to help people learn to HELP THEMSELVES.

I'd like to help you GIVE UP your VICTIM role, and start TAKING CHARGE of your life and your experiences.

I want to EMPOWER you. I want to teach you how to EMPOWER YOURSELF. 
So let's get started! Check out the articles in the left-hand column. Or take a short-cut and get onto the Index page.
You can also browse through the following sections:
What is intuition, as a psychic ability, and how can you develop and strengthen it, and learn to trust in your inner feelings and gut sensations?

Earthbound Souls, Ghosts and Poltergeists

Everything you always wanted to know about these mysterious, psychic, invisible beings: what they are, what is the difference between them, how you can get rid of them.
| | |
| --- | --- |
| Why Death can be your best friend. And what happens to our loved ones after they "cross over". | A section filled with lots of goodies and "inside info" about the fuzzy world of "psychic bizzes". |
If you like this site and would like to keep up with all the latest articles and new posts, please subscribe to this site using either the RSS feed or by signing up in the "Subscribe" box in the upper right-hand corner of this page.

---

If you like my site and found that it has helped you, consider leaving me a donation to help me pay for hosting so I can keep the site running. And thank you sooooo much! All my love!
---
FREE DOWNLOAD!
Did you enjoy this article? Would you like to be the first to receive all my new articles in the comfort of your own Inbox? Subscribe to my Newsletter, where I send out all my new articles FIRST to my Beloved Subscribers. And receive the option to download a FREE EXCERPT from my ebooks, "The Power of Loving Yourself" and "I Love Him, He Loves Me Not: How I Left a Codependent Relationship", as a token of my appreciation for SUBSCRIBING to the newsletter.
You can Subscribe in the box on the top right-hand corner of this page. ------->

---
If you enjoyed this article you might like to check out my Thrillers, here: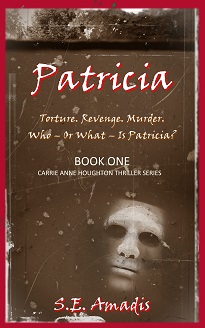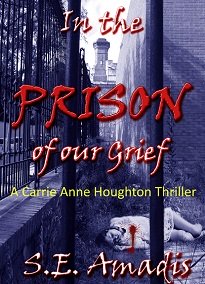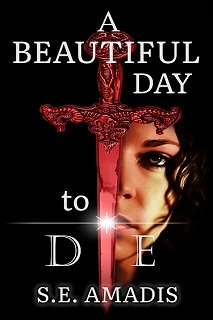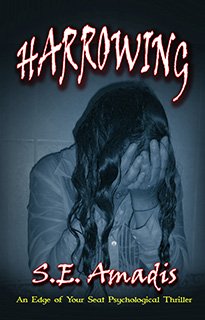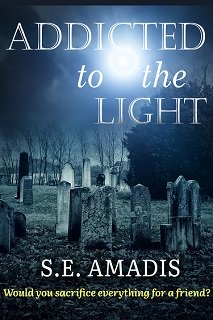 Take a look over my ebooks too, here:

---
comments powered by
---
Recent Comments:
---
Jess said on March 19, 2014:
Thank you for this site, very helpful.
The Seas Of Mintaka said on March 22, 2014:
You're so very welcome, Jess! I love to receive comments like yours!
---
Lara said on March 11, 2014:
I love your humour. Thank you for writing so playfully about topics that can be rather scary to understand (particularly if you're new to this, like me! <3 <3 <3
The Seas Of Mintaka said on March 22, 2014:
Thank you so much, Lara! That's so sweet of you!
---
Beth said on February 24, 2014:
I just loved everything.
The Seas Of Mintaka said on March 8, 2014:
Thank you so much, Beth! I really appreciate comments like yours!
---
Idea Thompson said on January 5, 2014:
You are helping me release some roadblocks in my current state. Also, I am a writer and I want to employ this gift. Your blogs have been almost parallel to my journey of becoming my best self. Cheers!
The Seas Of Mintaka said on March 22, 2014:
Thank you very much, Idea! It will be great to see some of your writing one day!
---