"The Power of Loving Yourself:
10 Effective Tips to Help You Raise Your Self-Esteem, Self-Confidence and Self-Worth"
In our world, loving yourself is not easy.
We've been told since earliest childhood that it's "selfish" and "narcissistic" to love ourselves.
That we are not worthy of love.
That other people are more important than we are and therefore deserve love more than we do.
We are told that we're too dumb, or too poor, or belong to the wrong race, or not smart enough, or not talented enough, not pretty enough or "born bad" or "born to the wrong sort of family" to deserve love.
Love is the most natural emotion, instinct even, in the world. And I don't believe that it is EVER wrong to love ANYONE.
And that includes... ourselves.
This book is for you if:
If you have ever suffered from feelings of GUILT, inadequacy, not being good enough or talented enough or smart enough.
If you have ever felt like a BAD person, or worthless or useless.
If you have ever felt unloved or rejected.

If you have difficulty believing that you are worthy of love, or that you are lovable enough.

If you would like to feel better about yourself, but you don't know how to do it or where to start.

If you struggle with forgiveness, and you think that you have done something so horrible, so reprehensible and abominable and unpardonable that no one could ever ever ever forgive you, and what's more, YOU can't forgive yourself.
If you have ever found yourself in any of these situations, this book can help you to find a way out, towards love.
Towards loving yourself.
Here I offer many valuable tips and effective methods to help you feel better about yourself and raise both your sense of self-esteem and your self-worth.
What you read in this book might be just what you need to find the peace of mind to truly be able to forgive yourself at last.
Yes, this book can really help me out right now!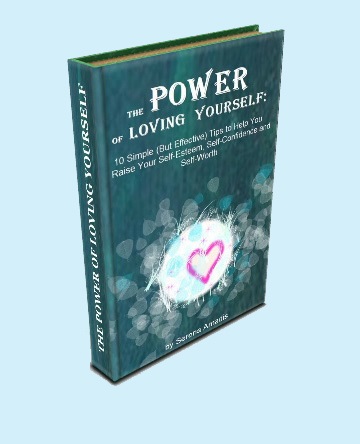 Here is just a sample of some of the tips you can find in this book:
learn how to look yourself in the eye in the mirror – and not feel BAD about it

learn how to be your own best friend, and how to support yourself

the importance of patting yourself on the back, and feeling proud of yourself

what to do when you find yourself comparing yourself to others and feeling less worthy than someone else, or inadequate
solutions for those all-too-common moments in life when we beat ourselves up, or put ourselves down
solutions for all those seemingly insurmountable feelings of GUILT, or when you feel like you must make others happy, no matter what the price
why you are supposed to be here, in this world, and why your existence is not a mistake
ideas to help you do things that make you feel great as well

all the many different reasons for loving yourself, and why this is so important
---
"I love this little book and have referred it to at least 17 of my clients... Lovingly written a truly helpful book which gives direct instruction. No holds barred. Unusual for a self help book. Thank you Serena."
Amazon Customer
---
Yes, this book can really help me out right now!
When I first learnt about and started using these tips, I was simply AMAZED at how quickly everything started to transform for me.
Things that I never dared to attempt, take on or thought were possible started to work themselves out. (Things like writing and completing a book, for example!)
I discovered the confidence and faith deep inside to tackle projects I'd always dreamed of, but never believed I could accomplish. (Projects like – but not limited to – things like writing a book, for example!)
I stopped DREAMING and started DOING. (Well, I still dream too – but I also do!)
If this can happen to me, just because I learnt and started to use the tips that I've now compiled in this book, it can happen to you, too.
Because you're no different from me. You're just a person, like me.
If you start to follow the tips in this book, you'll start to feel much better about yourself.
You'll realize why you get much more amazing results, and why things work out so much better for you, when you start to practise the art of being kind to yourself, and tolerant and more accepting of yourself, and loving yourself.
These are ten powerful tips which I have used to go from being such a painfully shy and withdrawn child at school that I didn't even talk to anyone, to a self-confident professional woman who supports her family successfully, enjoys an enriching social life with many deep and loyal friendships and is involved in a wide variety of fulfilling creative projects.
These tips have worked for ME. They have helped me to create a wonderful life that I love, with loving family relationships and a career that I enjoy and is right for me.
They gave me the confidence to take the leap and move from freezing Canada to a work-from-home lifestyle in the sunshine of southern Spain. 
And if they could transform a withdrawn teenager who was so shy I didn't even speak, into a happy, fulfilled mother with a successful profession, I'm sure they can do the same for you
---
"Very to the point, easy read, with much to reflect on. I enjoyed the great tips on how to make a shift in my life. I would definitely recommend!"
Amazon Customer
(a different one I assume from the one quoted above hehe)

---
Yes, this book can really help me out right now!
No matter who you are, or what personal problems you might feel like you are facing, I believe that loving yourself is the answer.
With much love,
Serena Amadis
P.S. I'd also like to take this opportunity to let you know that if you subscribe to my newsletter, I will send you, completely FREE, an Extra Chapter from my ebook "The Power of Loving Yourself" which is NOT AVAILABLE anywhere else at all. You won't find this Extra Chapter, containing one more exciting and useful tip, in any other place. So do take the time to sign up to my newsletter using the box in the upper right-hand corner.
Yes, this book can really help me out right now!
---

If you like my site and found that it has helped you, consider leaving me a donation to help me pay for hosting so I can keep the site running. And thank you sooooo much! All my love!
---
FREE DOWNLOAD!
Did you enjoy this article? Would you like to be the first to receive all my new articles in the comfort of your own Inbox? Subscribe to my Newsletter, where I send out all my new articles FIRST to my Beloved Subscribers. And receive the option to download a FREE EXCERPT from my ebooks, "The Power of Loving Yourself" and "I Love Him, He Loves Me Not: How I Left a Codependent Relationship", as a token of my appreciation for SUBSCRIBING to the newsletter.
You can Subscribe in the box on the top right-hand corner of this page. ------->

---
If you enjoyed this article you might like to check out my Thrillers, here: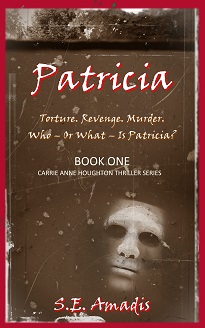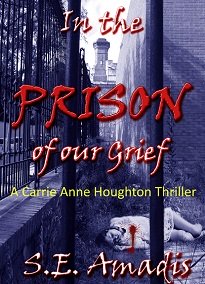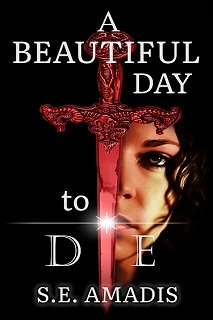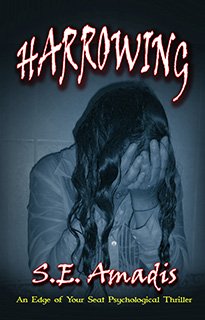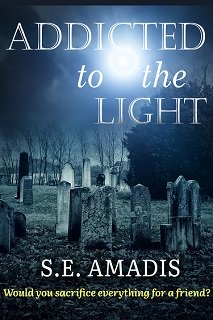 Take a look over my ebooks too, here:

---
comments powered by