Live Your Life Purpose: We Are All Amazing
Did anyone go to see (or hear about) The Amazing Spiderman?
And how about The Amazing Superman? Or The Fantastic Four?
Didn't you ever wonder what it might feel like to be amazing? Or fantastic? Or super, like Superman?
But the truth is, WE ARE ALL AMAZING!!!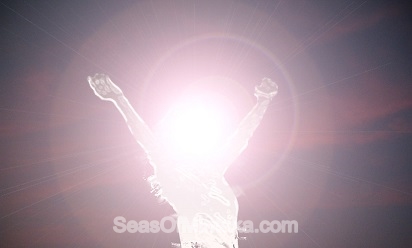 The proof of this lies in the simple fact that...... you are here at all!
Live Your Life Purpose
Every one of us came into this world to do something and to live your life purpose. If you didn't have anything to do here, you wouldn't be here at all to begin with.
"Heaven" isn't going to "waste" its resources. It isn't going to go to all the bother and trouble of sending someone down to this tiresome world just for a laugh.
It actually takes a LOT of energy and resources to send a soul down to earth to incarnate as a human being.
So of course, if we're going to go to all that bother and trouble to make ALL those countless myriad arrangements at all to send someone down here, it'd better be for a good cause!
What It Takes to Incarnate
Here is just a sample of some of the things that have to be worked out before a soul can incarnate on earth:

this soul has to have a purpose, of course, a reason to come down here at all. This is how we know that we ALL have a PURPOSE. We all have a good reason for being here, and something that we have to do with our lives

this soul has to choose its life circumstances, the ones that will best set it up to be able to do the things that it will have to do in this lifetime. For example, if you must receive a certain type of education such as for example training to become a doctor, you must find a way to be born in a place and a family that will be able to provide you with this education

you must choose your personal circumstances, the ones that will provide you with the right kind of background for you to be able to carry out your life mission. For example, you might have come into the world to fight poverty. In this case, you might decide to be born into a poor family, so that you will be motivated to fight against poverty, because you would have experienced the devastating effects of poverty in your own personal life

you must choose the perfect family to be born into

you must choose the perfect astrological configuration for your moment of birth, and that's not something that is going to occur every day!
As you can see, it takes A LOT of effort, time, energy and thought to prepare even just one simple life here on earth. So clearly, it's not an undertaking that any soul is going to take on lightly or "just for the heck of it".
Your Life, and Your Life Purpose, is Not an Accident
You now know that your life is not just an "accident", and that you came here with a real purpose in life, a mission, something that you "have to" do with your life.
And now that you know that, your next step is discovering your purpose in life.
Discovering Your Purpose in Life
There are all kinds of "life purposes". You will feel that you are fulfilling and living your life purpose when you feel "good". When you feel fulfilled, or as if you were "on track", like a train that is humming along down its track smoothly, with its wheels well fit onto the rails.
Your life mission can be anything. You don't have to do anything extraordinary, like Albert Einstein or Thomas Edison. But whatever it is that you have to do, it will be amazing. It will be perfect for you. And it will make you feel good.
Your mission could indeed be something as extraordinary as inventing the lightbulb. But it might just be, to heal yourself and your past. Or to be a loving wife or husband and raise amazing children.
There are no "life purposes" or missions more "valuable" or "special" than any others. ALL of our reasons for living a life are special and equally valuable.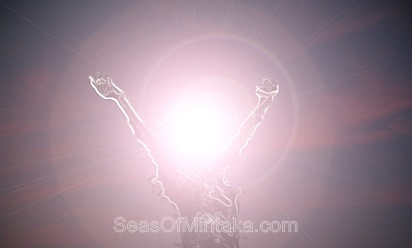 You might just be a housewife living at home, raising your children and not earning any money, and that might be your real purpose in life. But it is just as special and valuable as the life mission of a Galileo or Leonardo da Vinci. Because you bring light and love to the world. You bring harmony, and guide beautiful souls on their path in life.
What greater purpose could there be in the world than that?
So, as you can see, the truth is, we are ALL amazing, and we all have amazing life purposes and reasons for being here.
To read up on more articles, I'd like to invite you to subscribe to this site using the "Subscribe" box on the upper right-hand corner.
---
If you liked this article you might also enjoy:
Return from Live Your Life Purpose to Seas Of Mintaka: Psychic Empowerment for Spiritual Growth Home Page


If you like my site and found that it has helped you, consider leaving me a donation to help me pay for hosting so I can keep the site running. And thank you sooooo much! All my love!
---
FREE DOWNLOAD!
Did you enjoy this article? Would you like to be the first to receive all my new articles in the comfort of your own Inbox? Subscribe to my Newsletter, where I send out all my new articles FIRST to my Beloved Subscribers. And receive the option to download a FREE EXCERPT from my ebooks, "The Power of Loving Yourself" and "I Love Him, He Loves Me Not: How I Left a Codependent Relationship", as a token of my appreciation for SUBSCRIBING to the newsletter.
You can Subscribe in the box on the top right-hand corner of this page. ------->

---
If you enjoyed this article you might like to check out my Thrillers, here: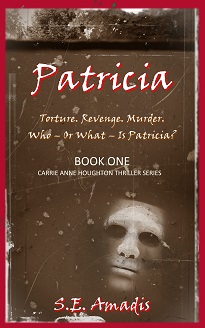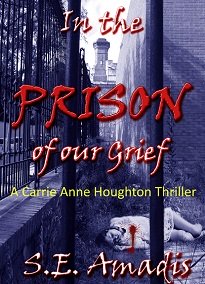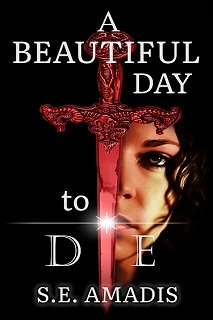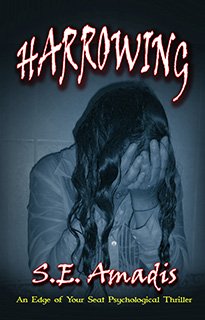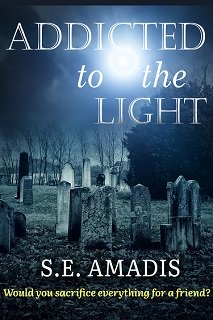 Take a look over my ebooks too, here:

---
comments powered by
---
Recent Comments:

---
Maria said on June 10, 2014:
Wow...Talk about synchronicity!! I am 27 now and (in my opinion) going through some major life changes, and have been deeply wondering about this very topic lately. Thank you for writing this!
The Seas Of Mintaka said on June 10, 2014:
Thank you sooo much, Maria! I'm so glad you find these articles helpful! It's great to make changes in life, they help us to grow and get better lives, and discover new things about ourselves.