The e-book you've been waiting for is here!

Click to read more:
Empowering Highly Conscious People Through Psychic and Spiritual Development
Welcome......
It's been a while since I've made any changes to this website and, quite frankly, I'm tired of it!

We all evolve (or at least I think we all hope we do!). We change. So I've changed, and I feel that the way this website used to look no longer reflected the way I've become, and the things I want to stand for now.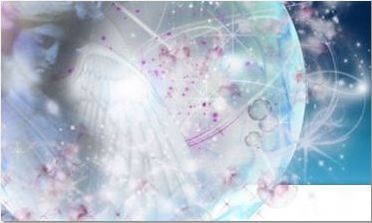 Once upon a time, it's true, I was quite fascinated with the psychic and supernatural world. With the idea of developing psychic abilities and giving readings and "being clairvoyant" and all that.

Today, however, I've come to realize that having psychic abilities is as normal and as natural as being able to see with your eyes or hear with your ears. It's an integral part of any human being.

And as such, I don't really feel the fascination with exploring the psychic world anymore the way I used to. To me, it seems a little bit like, well, trying to delve into what it's like to see with your eyes or listen with your ears, or how to develop and sharpen your eyesight and hearing acuity.

They're interesting subjects, but it's not what I'm really into anymore.

No. Today what I want to do, hope to do, through this website, is to help people learn to HELP THEMSELVES.

I'd like to help you GIVE UP your VICTIM role, and start TAKING CHARGE of your life and your experiences.

I want to EMPOWER you. I want to teach you how to EMPOWER YOURSELF. 
For me, the main purpose of developing your psychic abilities is not to become a dazzling crystal ball reader or a brilliant clairvoyant at the neighbourhood fair. For me, psychic development means just plain old learning to develop and trust in your intuition.

Learning to trust in YOURSELF.

Getting to know yourself better and more intimately and losing the fear of trusting in your hunches, your gut.

It means fine-tuning your psychic abilities so that you can know YOURSELF better. So that you can learn to be honest with yourself, and trust yourself.

Developing your natural-born sixth sense (which we all have, because we are all psychic) so that you can use it to navigate through life. To make the right choices, the ones that go best for YOU.

It's so easy to sit around and wallow about in our victim role, and to spend (ie. waste) all our life and all our time blaming other people for the awful messes that we find ourselves in, and the awful lives that we feel forced to live.

We've all been there. I've been there, done that.

I used to blame just about everybody else for everything that went wrong (and sometimes I still feel tempted to haha).

I especially spent a lot of time blaming my parents for all the problems that I had today. Okay, granted, they weren't exactly "normal" parents. They had a lot of hang-ups and issues.

But then again, on the other hand, most parents do, I think.

If you're busy sitting around blaming your parents, or your spouse, or your partner, your grandparents, your siblings, your teachers or any other damn person that you can think of for YOUR messes, then you're not acknowledging your OWN part of the responsibility for putting yourself where you are today.

No one could have put you where you are today if you hadn't agreed to go there yourself as well, at some level.

Now, you could say, things happened to you when you were a child, that are to blame for where you are today. You could say, your parents or teachers treated you this way or that, and that is the reason why you're in the mess you're in today.

You were a child. You had no choice.

Well, yes, it's true. When you were a child you had no choice. When we're children things just happen to us.

And yes, you're right. You're NOT to blame for all the terrible things that happened to you when you were little.

However, you ARE responsible for your life TODAY.

What you do TODAY, the choices that you make NOW, are no one else's business except your own.

NOW you have the possibility to make the RIGHT choices.

NOW you have the possibility of CHOOSING YOUR OWN LIFE.

And that's what this website is going to be all about now.

So let's get started.

Remember – 
Live your dreams today!
Tomorrow will be too late.
Here in these pages you can read up about:
---
New eBook:
"The Power of Loving Yourself:
10 Effective Tips to Help You Raise Your Self-Esteem, Self-Confidence and Self-Worth"
In our world, loving yourself is not easy.
We've been told since earliest childhood that it's "selfish" and "narcissistic" to love ourselves.
That we are not worthy of love.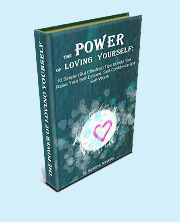 That other people are more important than we are and therefore deserve love more than we do.
We are told that we're too dumb, or too poor, or belong to the wrong race, or not smart enough, or not talented enough, not pretty enough or "born bad" or "born to the wrong sort of family" to deserve love.
Love is the most natural emotion, instinct even, in the world. And I don't believe that it is EVER wrong to love ANYONE......
Continue reading "The Power of Loving Yourself" >>
---
Oh, those bad, bad, bad evil people!
I believe in Evil People.
That is, I believe that there are people who have truly CHOSEN to be evil. People who really are not good people at all and have no goodness in them, because they deliberately CHOOSE to do all that they know is bad, and wrong, and hurtful to other people.
No one is BORN evil (unlike what some popular religions might want us to believe).
But ANYONE can CHOOSE to be "evil".
Now, I also believe that the great majority of us, and of the people that we meet in our daily lives, are just normal, basically good people.

But occasionally, we might bump into (or read about in sensational news articles) people who are really, really evil......
Continue reading "Evil People" >>
---
Thank You From the Depths of My Heart for Reading My Words
Live your life now!
Tomorrow will be too late.
You might be wondering (or you might not), what's with the new logo?
Why do I say we should live our dreams now, because tomorrow will be too late?
You don't have to wait until you're dying from cancer (or some other deadly disease) to start to fulfil your dreams.
You've only got NOW!
You're alive NOW!
You're well enough NOW to start working towards your dreams.
You don't know what will happen tomorrow......
Continue reading "Thank You From The Depths of My Heart for Reading My Words" >>
---
Live Your Life Purpose: We Are All Amazing
Did you ever wonder what it might feel like to be amazing? Or fantastic? Or super, like Superman? But the truth is, WE ARE ALL AMAZING!!! The proof of this lies in the simple fact that...... you are here at all!
Every one of us came into this world to do something and to live your life purpose. If you didn't have anything to do here, you wouldn't be here at all to begin with......
Continue reading "Live Your Life Purpose: We Are All Amazing" >>
---
Help! I'm Hearing Voices All The Time!
Q: I am hearing voices alllllllll day long. I could go on for days about the things they talk about. I am so annoyed that I contemplate all kinds of things that I don't have the courage to do but what if that courage pops out of somewhere?
Q: I have been going through something since I was little. I sit and daydream, and then the daydreams come true. I don't know what this is or how to control any of it. I hate to dream or daydream cuz I can't tell if it's a vision or just a dream. What's going on with me?
Continue reading "FAQ's: Help! I'm Hearing Voices All The Time!" >>
---
Well, this is a slight departure from the usual themes that I like to touch upon in this website. But I thought it would be interesting to describe a first-hand experience that we had.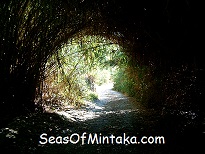 As spiritual seekers, we often try out new spiritual fads, new currents of thinking, non-conventional religious models and, why not, alternative ways of living. So it might occasionally happen, that we get the opportunity to set foot inside a real, live sect, and catch a glimpse of what everyday life is like in these hermetically sealed environments......
Continue reading "Our Visit to a Sect" >>
---
The latest questions from readers:
Q: I believe I have several psychic abilities but I'm not sure how to proceed with this new found ability......
Q: I've done quite a bit of research and I figured out that I am a clairsentient. But after reading your advice about clairvoyants I'm not sure because most of the examples describe me......
Q: I just recently found out that I am an empathy psychic. Only thing is I don't like being able to sense spirits it scares me. How can I overcome this fear?
Continue reading "Readers' Questions" >>
---
Time Management and Dream Fulfilment
The other day I was chatting with a friend. We were discussing why time management is so important when it comes to achieving goals and manifesting what we want in life.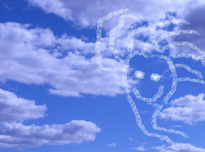 Now, getting along well with time isn't exactly my forte. But my friend had a lot of helpful advice on how you can use it to accomplish your dreams and goals.
I think that refining your time management skills is important because managing, distributing and properly planning out your time allows you to have more time to do more things. And if you have more time available to you I believe you will be able to fulfil more dreams......
Continue reading "Time Management and Dream Fulfilment" >>
---
FAQ's: Will Our Deceased Loved Ones Wait For Us in the Spirit World?
Q: My main concern is that my deceased loved one passed two years ago and I'm afraid he will reincarnate before I get there. He would not do so willingly, but my impression is that many are coerced into reincarnation, just as they are forced to come back if it is "not their time" as stated in so many near death experiences.
A: It's true, however, what you have read and heard about the soul. From many sources I've heard also that we, as souls, are so much huuuger and more enorrrmous than we could fathom. Each complete soul is so gigantic, and made up of many parts.
You might have experienced periods of lucidity sometime, and during this short period of lucidity, you might suddenly realize that the part of you that is living a life on earth is only just a small fraction of you, which you identify as your "consciousness" and which only includes the part of you that is aware of the things that you think you are aware of. But that, in addition to this small part of you, you might suddenly realize that there is a HUGE, large part of you that you are NOT normally aware of as you go about your everyday life, and that this very large part that you don't usually notice or think about every day, is still nonetheless a part of you too......
Continue reading "FAQ's: Will Our Deceased Loved Ones Wait For Us in the Spirit World?" >>
---
Lately I have been reading on a lot of websites, even well-known ones, and friends' Facebook pages, where the author will say something like: "I have decided to renounce my parents. / My parents were abusive, so I've decided to cut off all contact with them."
I SO understand where they're coming from, but even so, I want to tell them: Don't do something you'll regret one day.
We're all here to be together on this earth for such a very short and limited amount of time. The time that you are allotted to be with your parents is limited, and when it's gone, it's gone......
Continue reading "Honour Thy Parents" >>
---
What really bugs me about codependency in relationships, is that these are relationships where people are giving up their own power, and refusing to assume the responsibility for their own acts and decisions. Or they are encouraging another person to do this, denying that person the opportunity to face the consequences of their own acts and decisions and therefore to learn from their mistakes and grow as people, as human beings.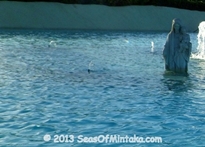 So, what is codependency in relationships, and how do people end up in these situations? I can understand why people get trapped in codependency and codependent relationships. I can understand where they are coming from. However, I don't consider that a strong enough excuse to justify renouncing your power, and refusing to take care of yourself......
Continue reading "Codependency In Relationships" >>
---
It's been a while since I've posted here, but the theme of how to clear blocked energy flow and get rid of it was on my mind, and it seemed most fitting for this time of the year as well.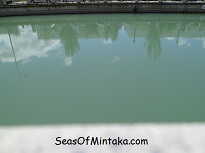 When we've been doing the same old thing for a while, thinking the same old thoughts, following the same old routine day after day after day, we tend to fall into a rut. That's when the energy starts stagnating and just sitting like a lodestone in your life. That's when it becomes a good time to shake things up, clear the energy and get that old ball rolling again......
Continue reading "Blocked Energy" >>
---
Lately, I've received a few comments by people who have mentioned that they felt like they were able to hear the thoughts of their loved ones. They wondered if they were freaking out, imagining things, or if something was wrong with them.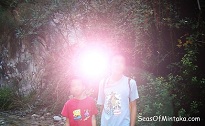 In fact, however, I would love to respond to them, and tell them: that is just the loveliest, most beautiful thing in the world! Telepathy is actually the normal, natural form of communication between people. We are all telepathic beings......
Continue reading "Telepathy" >>
---
Today I was just sitting around and pondering about life. About my life, about life in general, about things in life.
I was wondering how come I hadn't "made it" yet, about why I wasn't successful" yet. After pondering for a while, I reached the conclusion that I had always taken pains to avoid success because of (ta-da!): GUILT......
---
Today my son said something that really made me think, and reminded me that now would be a good time to write about the subject of curses.
Today, my son told me: Mom, I'm going to have bad luck from now on.
I asked him why.
He said, because my little brother just said something mean to me and cursed me......
---
Have you ever heard the expression "true colors", as in "I can see your true colors"? I imagine we all know perfectly well what it means. But did you ever wonder where this expression, this idea, this concept, really came from?
Most of us rarely show our real colours in our lives. We put on masks before our bosses, our co-workers, even our friends and relatives. We like to show off our best face to most of these people, and we try to avoid behaviours that could offend, or expressing opinions that could direct anger and opposition towards us......
Continue reading "True Colors" >>
---
You can also browse through the following sections:
What is intuition and how can you develop and strengthen it, and learn to trust in your inner feelings and gut sensations?

Earthbound Souls, Ghosts and Poltergeists

Everything you always wanted to know about these mysterious invisible beings: what they are, what is the difference between them, how you can get rid of them.
| | |
| --- | --- |
| Why Death can be your best friend. And what happens to our loved ones after they "cross over". | A section filled with lots of goodies and "inside info" about this fuzzy world. |
Or you can check up the latest articles and posts here at the Seas Of Mintaka Blog.
You can also browse through the nav-bar in the left-hand column and click on any articles that look interesting to you.
If you like this site and would like to keep up with all the latest articles and new posts, please subscribe to this site using either the RSS feed or by signing up in the "Subscribe" box in the upper right-hand corner of this page.
---
FREE DOWNLOAD!
Download TWO FREE EXCERPTS from my new e-book, "The Power of Loving Yourself", just by SUBSCRIBING to the newsletter. 
You can subscribe by clicking here.
---
If you enjoyed this article you might like to check out my very first ebook, here:
You can find out about other services that I offer here:
You can read some wonderful testimonials by some amazing clients here:
---
comments powered by
---
Recent Comments:
---
Jess said on March 19, 2014:
Thank you for this site, very helpful.
The Seas Of Mintaka said on March 22, 2014:
You're so very welcome, Jess! I love to receive comments like yours!
---
Lara said on March 11, 2014:
I love your humour. Thank you for writing so playfully about topics that can be rather scary to understand (particularly if you're new to this, like me! <3 <3 <3
The Seas Of Mintaka said on March 22, 2014:
Thank you so much, Lara! That's so sweet of you!
---
Beth said on February 24, 2014:
I just loved everything.
The Seas Of Mintaka said on March 8, 2014:
Thank you so much, Beth! I really appreciate comments like yours!
---
Idea Thompson said on January 5, 2014:
You are helping me release some roadblocks in my current state. Also, I am a writer and I want to employ this gift. Your blogs have been almost parallel to my journey of becoming my best self. Cheers!
The Seas Of Mintaka said on March 22, 2014:
Thank you very much, Idea! It will be great to see some of your writing one day!
---