Psychic Empowerment for Spiritual Growth
Welcome......
to Psychic Empowerment and Spiritual Growth. Do the two march hand in hand?

This is a space where you can work on these two aspects of your Self. Intimately. In the quiet of your own home. With no one to disturb you.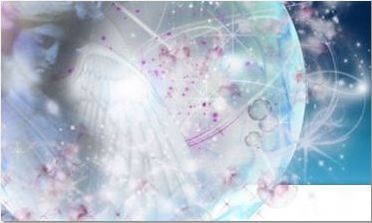 For me, the main purpose of developing your extrasensorial abilities is not to become a dazzling crystal ball reader or a brilliant clairvoyant at the neighbourhood fair. For me, spiritual development means just plain old learning to develop and trust in your intuition.
Developing that sixth sense that everybody has. Learning how to trust in YOURSELF.

Getting to know yourself better and more intimately and losing the fear of trusting in your hunches, in your gut.
It means fine-tuning your psychic abilities so that you can know YOURSELF better. So that you can learn to be honest with yourself, and trust yourself.

I hope in these pages to be able to offer a few guidelines, tips and helpful hints to help you help yourself.

To help you to learn to develop your natural-born sixth sense (which we all have) so that you can use it to navigate through life. To make the right choices, the ones that go best for YOU.

Here in these pages you can read up about:
Help! I'm Hearing Voices All The Time!
Q: I am hearing voices alllllllll day long. I could go on for days about the things they talk about. I am so annoyed that I contemplate all kinds of things that I don't have the courage to do but what if that courage pops out of somewhere?
Q: I have been going through something since I was little. I sit and daydream, and then the daydreams come true. I don't know what this is or how to control any of it. I hate to dream or daydream cuz I can't tell if it's a vision or just a dream. What's going on with me?
Well, this is a slight departure from the usual themes that I like to touch upon in this website. But I thought it would be interesting to describe a first-hand experience that we had.
As spiritual seekers, we often try out new spiritual fads, new currents of thinking, non-conventional religious models and, why not, alternative ways of living. So it might occasionally happen, that we get the opportunity to set foot inside a real, live sect, and catch a glimpse of what everyday life is like in these hermetically sealed environments......
The latest questions from readers:
Q: I believe I have several psychic abilities but I'm not sure how to proceed with this new found ability......
Q: I've done quite a bit of research and I figured out that I am a clairsentient. But after reading your advice about clairvoyants I'm not sure because most of the examples describe me......
Q: I just recently found out that I am an empathy psychic. Only thing is I don't like being able to sense spirits it scares me. How can I overcome this fear?
Time Management and Dream Fulfilment
Time management is important if we want to achieve our goals and fulfil our dreams in life. If you learn to use time better, you will have more of it to do the things that you want to do......
FAQ's: Will Our Deceased Loved Ones Wait For Us in the Spirit World?
Q: My main concern is about my deceased loved ones who passed away and I'm afraid they will reincarnate before I get there, and we will not get to reunite in the spirit world......
Lately I've heard a lot of people saying, "I'm going to renounce my parents." I SO understand where you're coming from, but your time on earth with them is limited......
What is codependency in relationships? What are the signs and symptoms to be looking for and, even more importantly, how can we stop being codependent and move into more healthy relationships?
The theme of how to clear blocked energy flow and get rid of it was on my mind. Here are a few ideas for releasing negative energy from yourself and your home......
You can browse through the following sections:
What is intuition and how can you develop and strengthen it, and learn to trust in your inner feelings and gut sensations?

Earthbound Souls, Ghosts and Poltergeists

Everything you always wanted to know about these mysterious invisible beings: what they are, what is the difference between them, how you can get rid of them.
| | |
| --- | --- |
| Why Death can be your best friend. And what happens to our loved ones after they "cross over". | A section filled with lots of goodies and "inside info" about this fuzzy world. |
Or you can check up the latest articles and posts here at the Seas Of Mintaka Blog.
You can also browse through the nav-bar in the left-hand column and click on any articles that look interesting to you.
If you like this site and would like to keep up with all the latest articles and new posts, please subscribe to this site using either the RSS feed or by signing up in the "Subscribe" box in the upper right-hand corner of this page.
---
comments powered by
---
Recent Comments:
---
Jess said on March 19, 2014:
Thank you for this site, very helpful.
The Seas Of Mintaka said on March 22, 2014:
You're so very welcome, Jess! I love to receive comments like yours!
---
Lara said on March 11, 2014:
I love your humour. Thank you for writing so playfully about topics that can be rather scary to understand (particularly if you're new to this, like me! <3 <3 <3
The Seas Of Mintaka said on March 22, 2014:
Thank you so much, Lara! That's so sweet of you!
---
Beth said on February 24, 2014:
I just loved everything.
The Seas Of Mintaka said on March 8, 2014:
Thank you so much, Beth! I really appreciate comments like yours!
---
Idea Thompson said on January 5, 2014:
You are helping me release some roadblocks in my current state. Also, I am a writer and I want to employ this gift. Your blogs have been almost parallel to my journey of becoming my best self. Cheers!
The Seas Of Mintaka said on March 22, 2014:
Thank you very much, Idea! It will be great to see some of your writing one day!
---