Thank you for being a valued subscriber to the "Good Day to All My Friends!" newsletter. This is NOT unsolicited email - you are receiving this email because you either signed up for the newsletter at https://www.seasofmintaka.com, the website for empowering highly conscious people through psychic and spiritual development, or you purchased one of my products or services. I hope you enjoy this e-zine and I LOVE all my valued subscribers, but if for whatever reason you don't resonate with this message, there is a link for you to unsubscribe at the end of this email (and don't worry, I'll still love you anyways).

Have you ever wondered whether hell really exists?

Or whether there really IS a heaven and a hell?

Have you ever fumed about something awful someone did, or some horrid news you saw on TV about serial killers, dictators and war criminals?

Did you ever wonder if they would ever "get theirs"?

Or if, on the contrary, they would get admitted through The Gates of Heaven?


---
The Gates of Heaven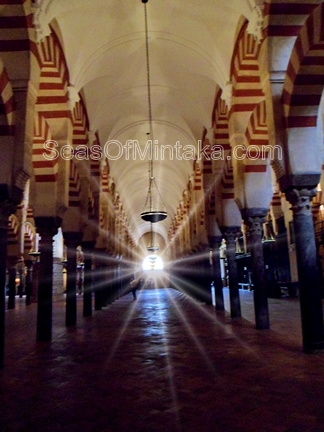 I was reading about some of the atrocities that people commit in wars, and I was pondering the incredible unconditional love and compassion that surrounds all people when they are in the Spirit World. And I was wondering, how could the two ever be reconciled?
I thought, if only all these war criminals were able to feel in their hearts, for even one instant, all the love and joy and endless compassion that is there for all people who live in the Spirit World, that surrounds them and fills them in every instant of their existence. Then they would all drop their guns, their bombs and their knives, and there would be peace and an end to all war on Earth.
But then I wondered: What happens when a serial killer or a soldier who has murdered and tortured dozens of people arrive at the "gates of heaven"? That is, the entrance to the Spirit World, where most of us spend our time between lives, or remain forever once we have "graduated" from the Earth school.
Does he get admitted? Has he earned entry through the "pearly gates"? Or does he, rather, get sent to burn in hell, as so many of us are taught to believe as children?
Read the full article here......
Well, not much else to add today. Except, of course, to never ever ever forget –
Live your dreams today
Tomorrow will be too late
With all my love,
Serena Amadis
---
If you'd like to read more about the TRANSFORMATIONAL POWER OF LOVE, click here to read more about my new ebook, "The Power of Loving Yourself"......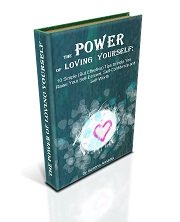 We're like wild animals. In our world, the strongest and fittest survive. There's no room for the underlings or weak people. Right? Well, what sets us APART from animals in the wild is our COMPASSION and LOVE. Read the full article "A Litter of Kitties"......

In spite of all my sweet talk about love and compassion and all that, I do also believe in EVIL SOULS. Read more about "Evil Souls"......

Don't wait until it's too late to start fulfilling your dreams. Don't die with all your dreams still inside you. Find out more about living your dreams now here......

You ARE amazing. And you have a Life Purpose that is amazing too. How do I know that? Go to the full article "Your Amazing Life Purpose"......

Browse through the latest articles and posts here on the The Seas Of Mintaka Site Index.

Or you can go to the Seas Of Mintaka Home Page.

Wishing you all the best in your life and a great day today!



Seas Of Mintaka: Empowering Highly Conscious People Through Psychic and Spiritual Development
www.seasofmintaka.com



---
---
If you like this e-zine, please do a friend and me a big favour and forward it to your friend.
If a friend DID forward this to you and if you like what you read, please subscribe by visiting the site at The Seas Of Mintaka and signing up in the "Subscribe" box on the right-hand column.
Hope to see you around!