REVAMPING THE SITE
It's been a while since I've made any changes to this website and, quite frankly, I'm tired of it!

We all evolve (or at least I think we all hope we do!). We change. So I've changed, and I feel that the way this website used to look no longer reflected the way I've become, and the things I want to stand for now.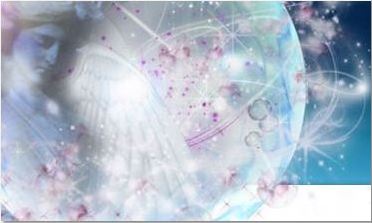 Once upon a time, it's true, I was quite fascinated with the psychic and supernatural world. With the idea of developing psychic abilities and giving readings and "being clairvoyant" and all that.

Today, however, I've come to realize that having psychic abilities is as normal and as natural as being able to see with your eyes or hear with your ears. It's an integral part of any human being.

And as such, I don't really feel the fascination with exploring the psychic world anymore the way I used to. To me, it seems a little bit like, well, trying to delve into what it's like to see with your eyes or listen with your ears, or how to develop and sharpen your eyesight and hearing acuity.

They're interesting subjects, but it's not what I'm really into anymore.

No. Today what I want to do, hope to do, through this website, is to help people learn to HELP THEMSELVES.

I'd like to help you GIVE UP your VICTIM role, and start TAKING CHARGE of your life and your experiences.

I want to EMPOWER you. I want to teach you how to EMPOWER YOURSELF.

Read more......


---
The Power of Loving Yourself
Have you ever felt unloved?
Unwanted?
Rejected?
Kicked aside?
Excluded?
Has anyone ever told you you were too dumb?
Or too poor?
Or that you belong to the wrong race?
Or that you're not smart enough? Or not talented enough, not pretty enough or "born bad", a "born sinner" or "born to the wrong sort of family"?
Have you ever struggled with forgiveness? Or think that you have done something so horrible, so reprehensible and abominable and unpardonable that no one could ever ever ever forgive you?
Or worse. That YOU could never forgive yourself?
If anyone has EVER made you feel bad for any of these reasons, or you struggle with:
Feeling good enough.
Or deserving good things.
Then you might want to check out my new book, "The Power of Loving Yourself: 10 Simple (But Effective) Tips to Help You Raise Your Self-Esteem, Self-Confidence and Self-Worth".
Until the end of this weekend, you can still snatch it up with a discount of over $5.00 off from the regular retail price.
When you order my new book from my website, I'll also throw in, COMPLETELY F.REE, 2 bonus ebooks that are NOT AVAILABLE by themselves:
My very own "Prosperity Meditation" (which has worked some pretty amazing wonders for me, but I'll talk about that in another email someday......), and a short guide to my "Natural Cosmetics Routine".



(This routine is the secret to why I still have wrinkle-free, blemish-free skin even at my age......)





I will probably never make these 2 bonus ebooks available on their own.



You can get the book "The Power of Loving Yourself" PLUS the 2 Exclusive Bonuses right away by clicking here

.





I have found that, in fact, there is only ONE MAJOR CURE for the things that make us feel bad like GUILT, or depression, feeling like we're NOT GOOD ENOUGH, or "born evil".



And that cure is called LOVE.

Specifically, LOVING OURSELVES.

Being kinder towards ourselves. And more tolerant of ourselves and our faults and mistakes.

Love is not only a cure for guilt, but also for feelings of hurt and betrayal, depression, loss of confidence and low self-esteem.

Especially and specifically, self-love.

Click here to read more.......



In this book, I've compiled a list of 10 tips that I've picked up over the years that have helped ME to feel soooooooooo much better about myself.



And when you feel better about yourself, you do more. And you dare to do more.



And that's not only good for your bank account and your productivity.





It's also great for your dreams. And for the people around you. And for the world.



Hurry on over if you want to take advantage of this SPECIAL LAUNCH PERIOD SPECIAL.



Of course, you can still acquire the book (plus the 2 bonuses) after the launch period ends. But it will be at its regular price.



Once again, here is the link to the page where the book is available for immediate download:

www.seasofmintaka.com/the-power-of-loving-yourself.html.

Remember –

Live your dreams today!
Tomorrow will be too late.



With all my love.




Serena Amadis





P.S. In case you missed it earlier

, here is the link to the page where you can download my very first ebook PLUS the 2 bonus ebooks immediately.



---

I'd like to invite you to take the time to browse through a few articles on my site. You can read about the origin of the name of the site, The Seas Of Mintaka, here in this article on The Story of The Seas Of Mintaka. Find the latest articles and blog posts here at The Seas Of Mintaka Site Blog. And you can read up on what I personally believe and stand for in this article on What I Defend.
Or you can click here to go to the Seas Of Mintaka Home Page.
Wishing you all the best in your life and a great day today!



Seas Of Mintaka: Empowering Highly Conscious People Through Psychic and Spiritual Development
www.seasofmintaka.com
---
---
If you like this e-zine, please do a friend and me a big favour and forward it to your friend.
If a friend DID forward this to you and if you like what you read, please subscribe by visiting the site at The Seas Of Mintaka and signing up in the "Subscribe" box on the right-hand column.
Hope to see you around!